San Miguel de Allende, Mexico is a strange and unique place in the sense that it is entirely easy to forget you are in Mexico at all. With its European-styled cobblestone streets and architecture, and its swarms of North American artists and retirees who have relocated here, it can be challenging to remember exactly where you are. While San Miguel de Allende wasn't our favorite Mexican 'cultural' destination, per se, it was definitely the most beautiful place we visited during our two months here, and as always, we did manage to find some great eats. Here are our top five picks, in ascending order based on price.
Churreria San Agustin – This place is rumored to have the best churros in all of Mexico. We found their service to be mediocre, and the food they were serving didn't look that appetizing either. We did, however, believe that the churros were the best we've had in the whole country. You can order them with different fillings, like goat's milk caramel or chocolate, and you can also order different styles of hot chocolate to accompany your churros (like thick, unsweetened Spanish-styled cocoa, or sweeter cinnamon Mexican cocoa). Ask for it super hot, as it tends to be served a little cooler than you might be accustomed to, and make sure to go when there's not a huge line waiting for a table (it gets really busy from 8pm-on).
El Grandpa & Son Burgers – I know, I know. How embarrassing that we are mentioning hamburgers in a Mexican food post. We can't help it though, they're awesome. After a couple of months in Mexico, we are just about all taco-ed out, so a little taste of home was a welcome treat. This place is nestled within Fabrica La Aurora, a collection of art galleries that you'll definitely want to visit if you are a fan of art and design. The restaurant has interesting slider flavors like duck with housemade orange marmalade, and beef with onion balsamic jam, along with regular burger options. We really enjoyed the Western BBQ burger, cooked medium rare, and topped with cheddar, BBQ sauce, bacon and onion rings.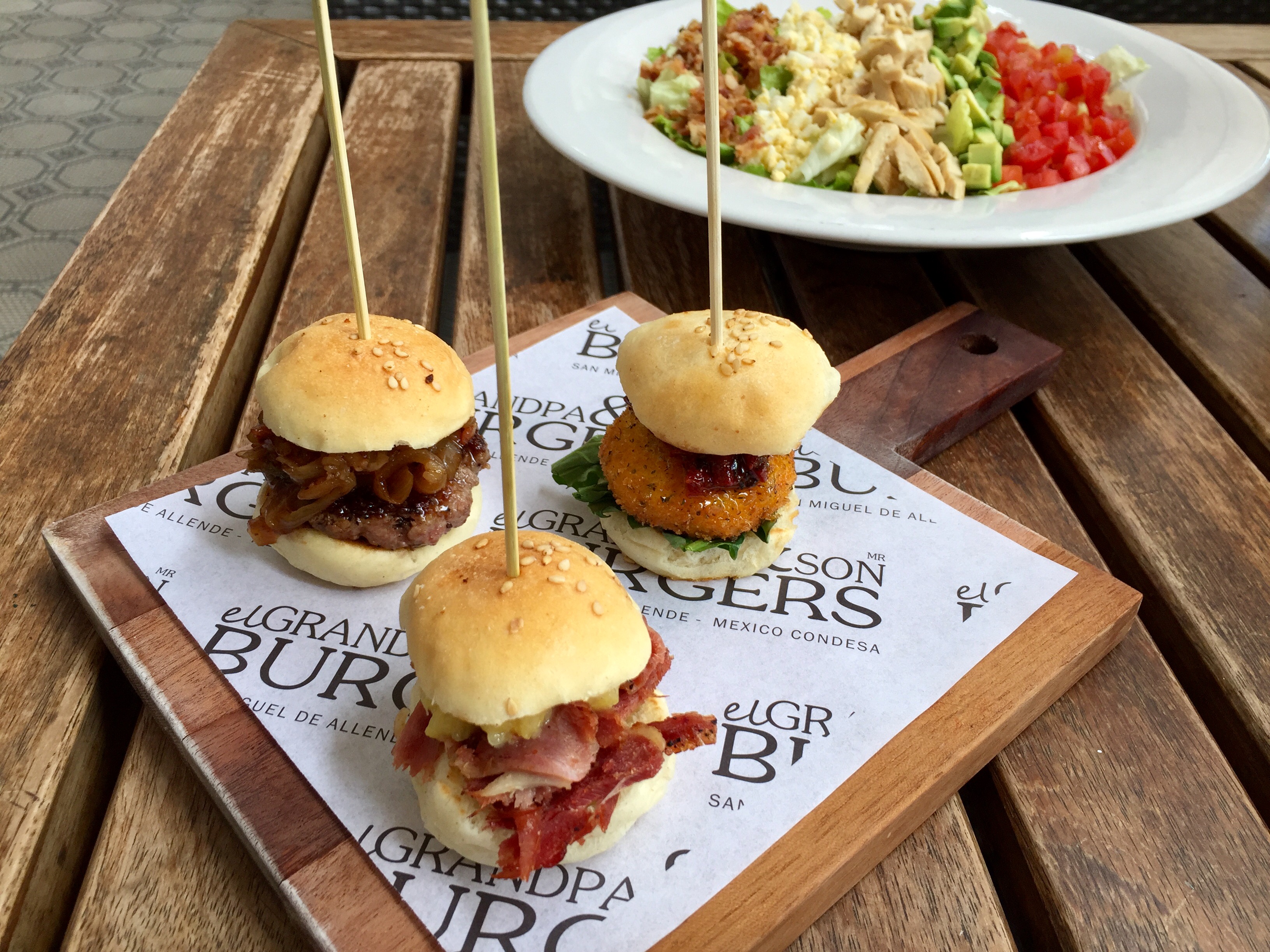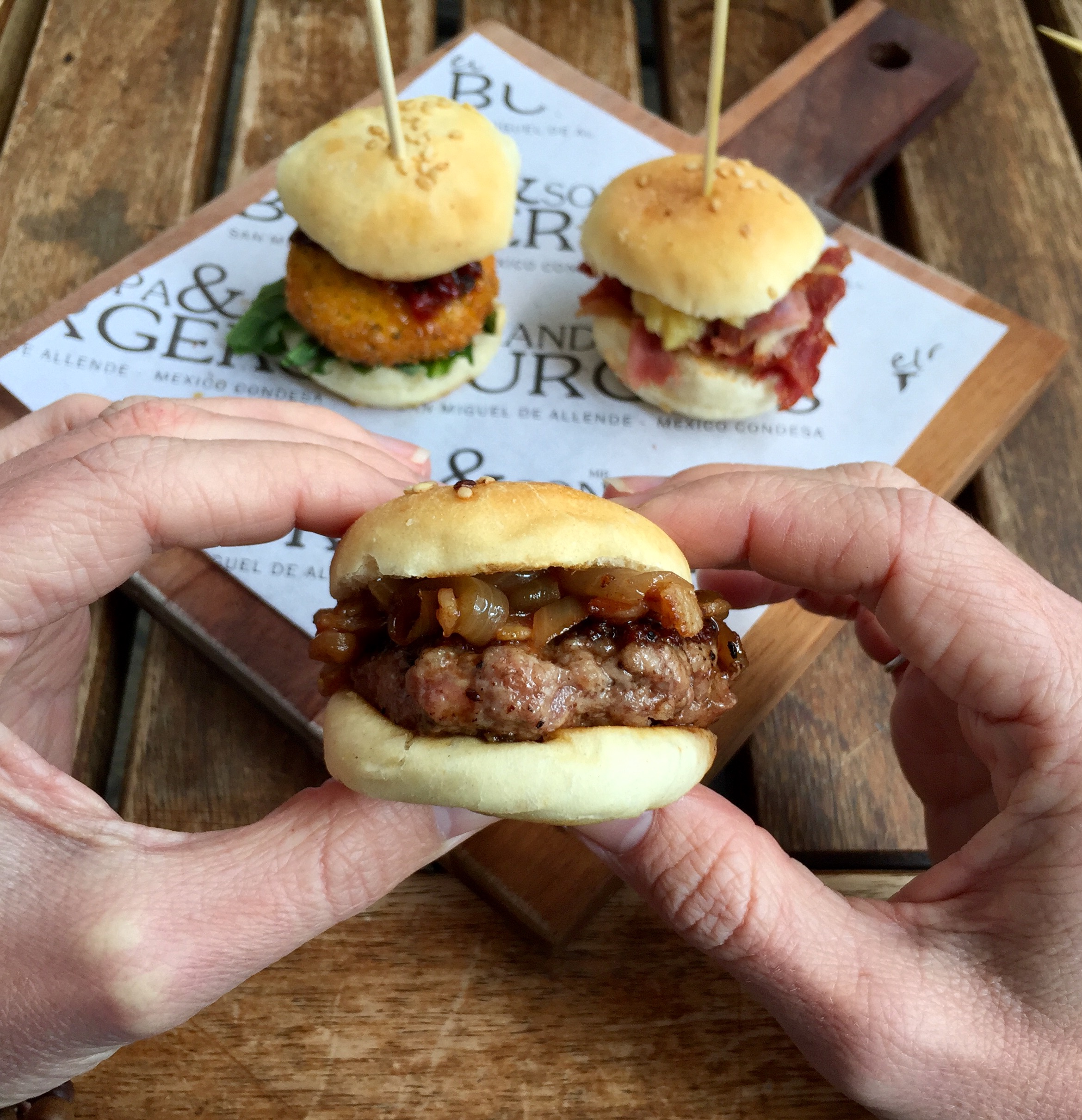 La Parada – If you know us, you know that not a day passes during which we don't talk about Peruvian food and how much we love/miss/need it. Luckily for us, La Parada is whipping up some pretty authentic Peruvian dishes. We highly recommend the lomo saltado, octopus causa, ceviche (we liked the 'contracorriente', an asian-styled ceviche with salmon, seaweed, snowpeas, and sesame oil and the 'parada' with sea bass, mango, corn, and coconut). The ceviche servings were a little small for their price, but the flavor was on-point. We also enjoyed a piscococo, a pisco-based cocktail with coconut milk and lavender.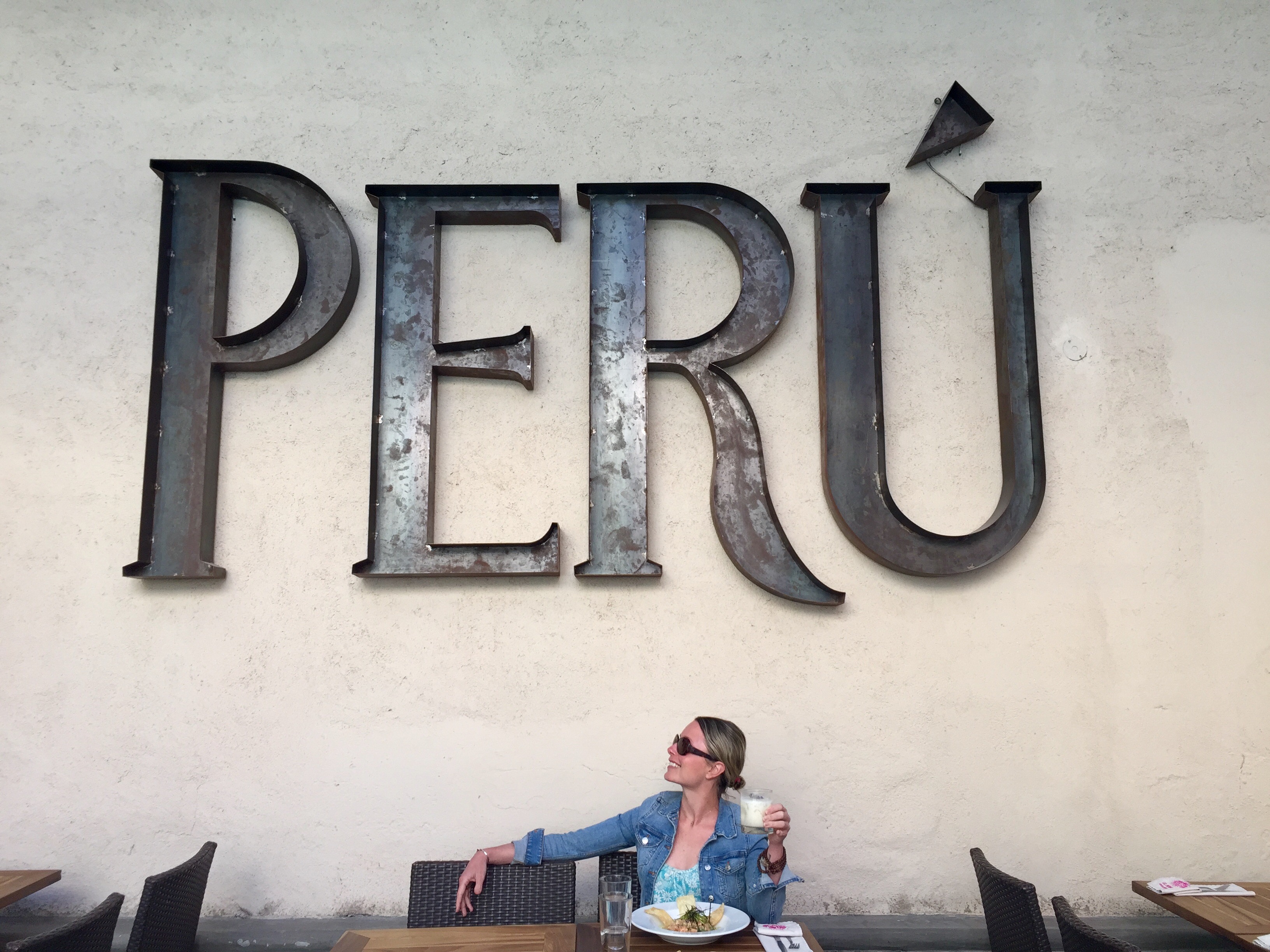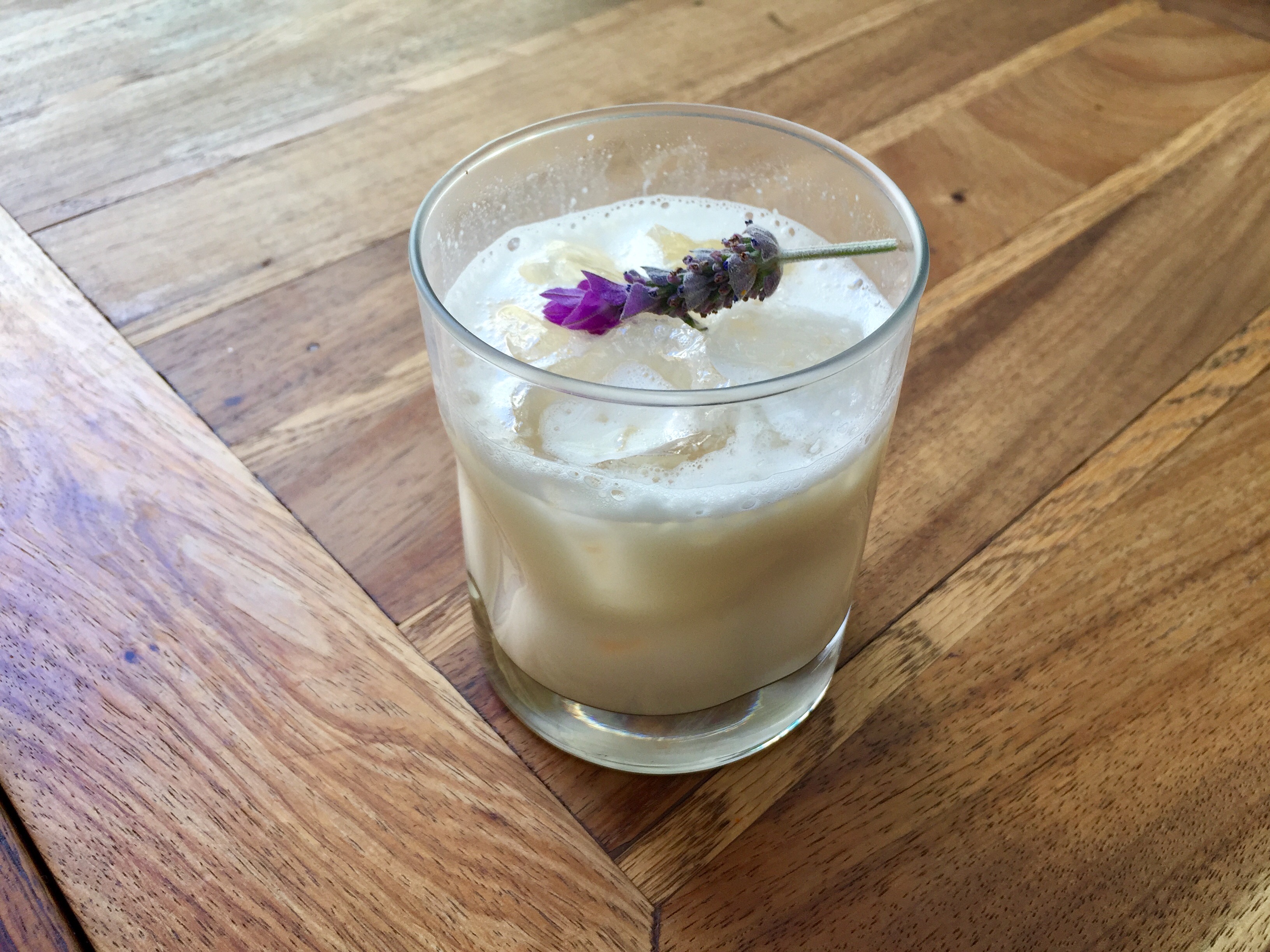 Carnevino Grill – It's not always our first instinct to go to a steakhouse when we're traveling (mainly because we overeat to the point of sickness every time we dine at steakhouses;), but we were thrilled and honored to be hosted by Javier and Jorge over at Carnevino. These guys know their wines and steaks, but it's not all about beef and grapes at this classy steakhouse. What do we mean? Well, just trust us when we say to order the baked cauliflower with soy yuzu sauce and jalapeno aioli. You don't like cauliflower, you say? It doesn't matter! We are positive you would like this dish! Crispy on the outside, tender on the inside, and paired with the perfect dipping sauces. This was the most surprisingly delicious dish we enjoyed in all of San Miguel de Allende.
Image Credit: Carnevino Grill
Some other notable dishes were the beet salad with ricotta puree, arugula, and crushed pistachio, the tuna tiradito with avocado (look how beautifully it's presented!), and the grilled octopus and rib eye steak (though these last two didn't make for great photos, so you'll just have to take our word for it!). Neither of us ever order rib eye at steakhouses because of how fatty it is, but Javier recommended it for its flavor and it was absolutely the right choice.
Image Credit: Carnevino Grill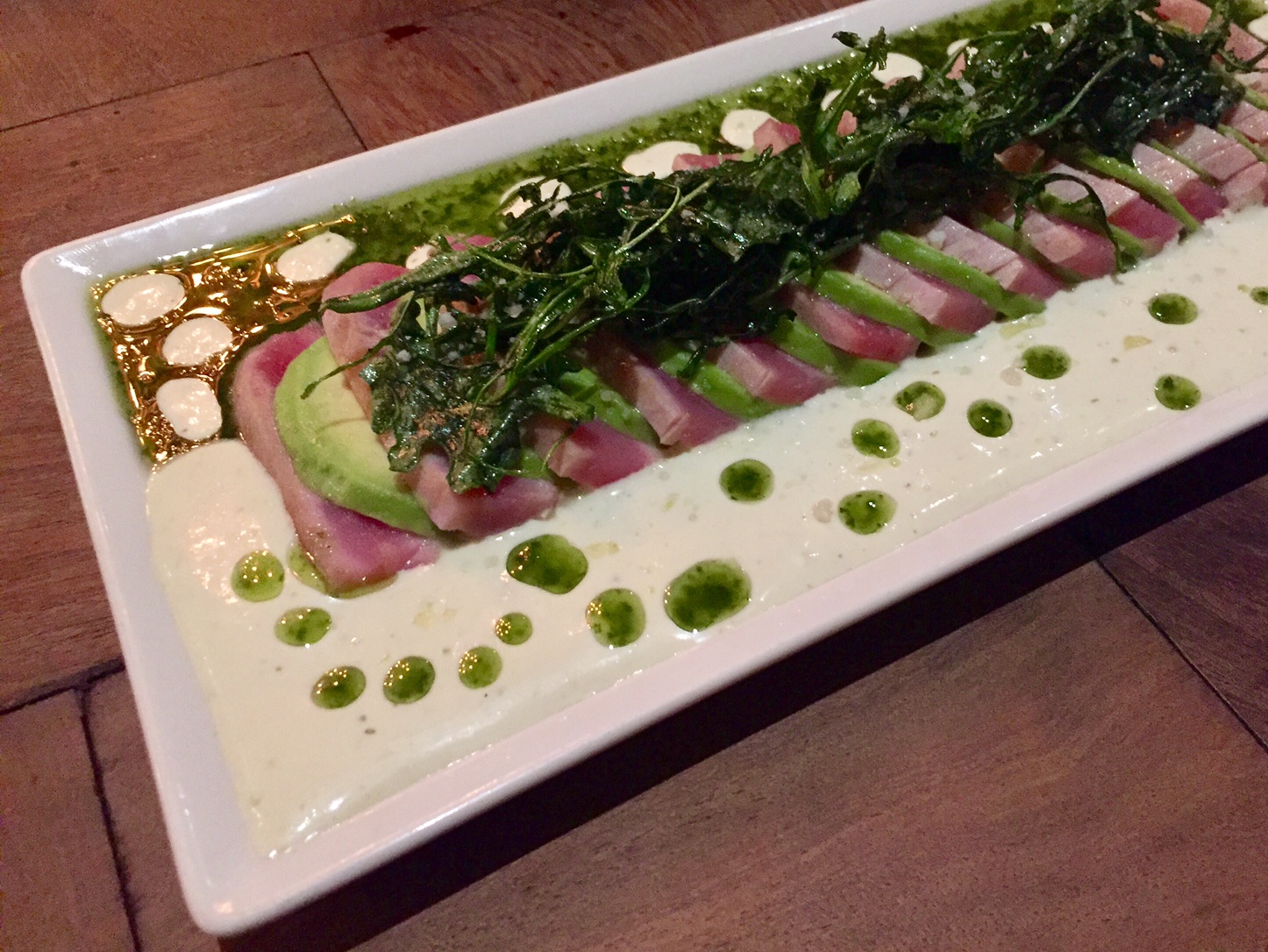 In addition to the impeccably prepared and presented food at Carnevino, the ambiance is polished without being pretentious, and the staff is really friendly and attentive. All around, this was a really positive dining experience, and we are so glad we chose it for our last meal in San Miguel!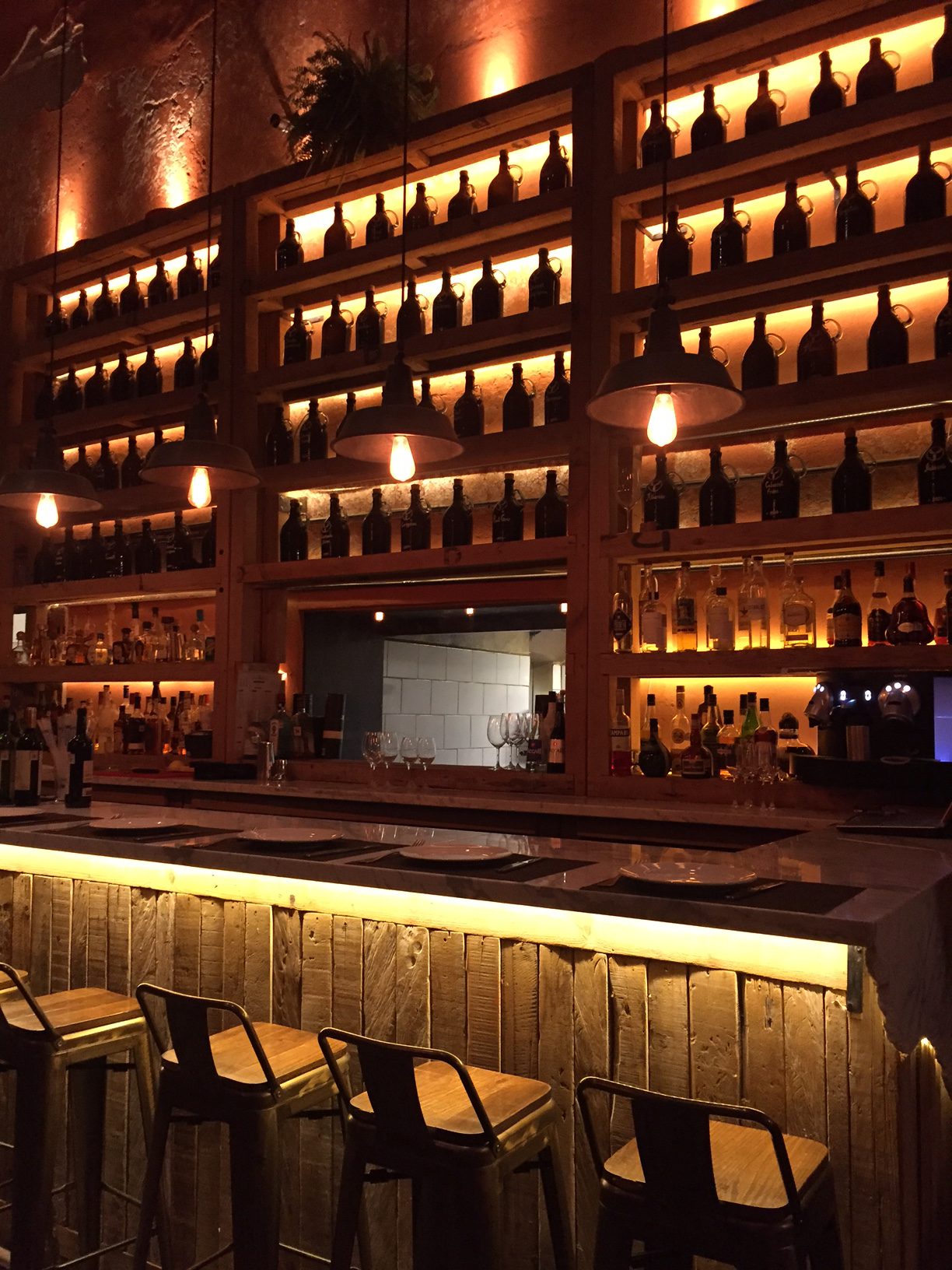 Moxi Restaurant – This gem of a restaurant is tucked inside the ever-so-stylish and award-winning Hotel Matilda. If you're working with a sizable budget, we recommend that you stay in this hotel, enjoy a meal or two here, and partake in their spa services, as well. If you're budget is lower, we strongly suggest at least splurging on a meal here, and enjoying its surrounding tasteful and artfully-decorated spaces. Be sure to sit outside and enjoy the breeze near the infinity pool, and take note of the gorgeous table settings (see header photo).
Magdalena, Hotel Matilda's sales manager, kindly invited us in for a Moxi experience, and we were elated with every component of our meal, from the service to the ambiance to the exquisitely prepared dishes. Here are a few of our favorite Moxi plates:
Tuna Tiradito, tiger's milk, cucumber, tomatillo, and avocado
Image Credit: Moxi Restaurant
Plantain, butter, sour cream, goat cheese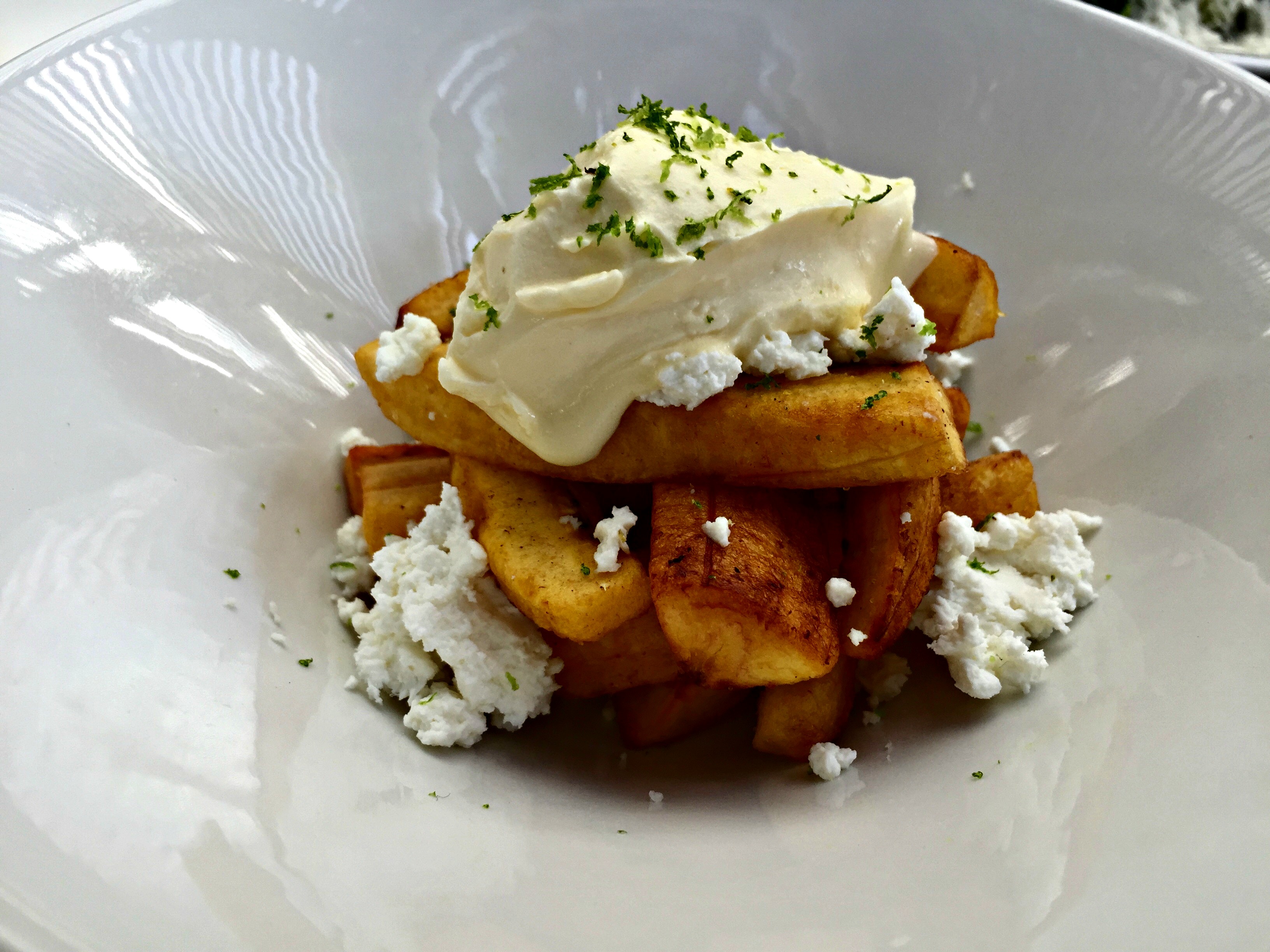 I don't even like plantains that much, and I found this dish to be divine. The homemade sour cream with lime zest tasted almost like pudding, and everything came together with the perfect sweetness and tang. Don't miss out on this if you go to Moxi!
Spicy greens salad, Caesar dressing, olive oil-infused apple, and Parmesan
Image Credit: Moxi Restaurant
Confit suckling pig, radishes, watercress, and bean puree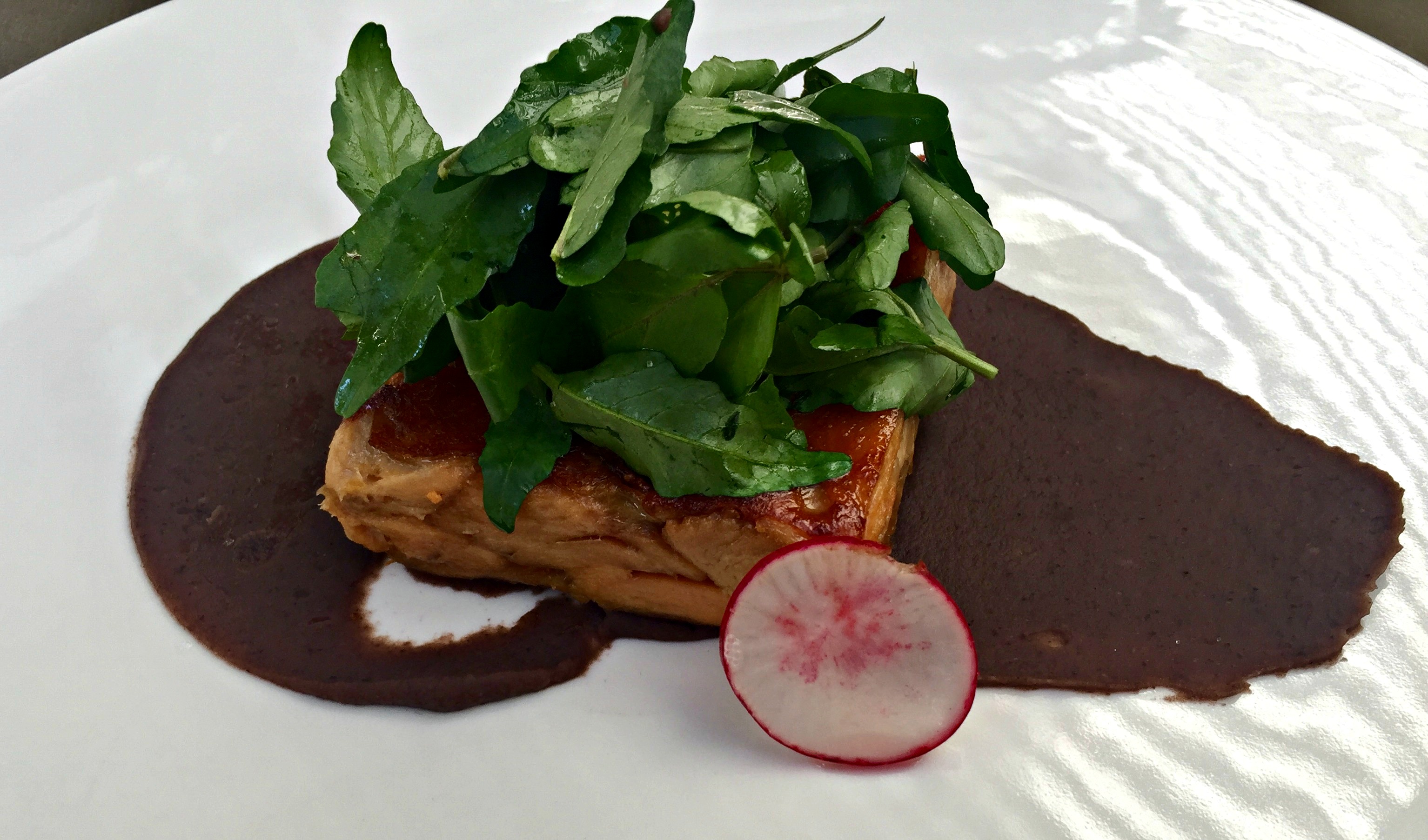 Sugar-free chocolate mousse with strawberry ice cream, hibiscus ice, and mixed berries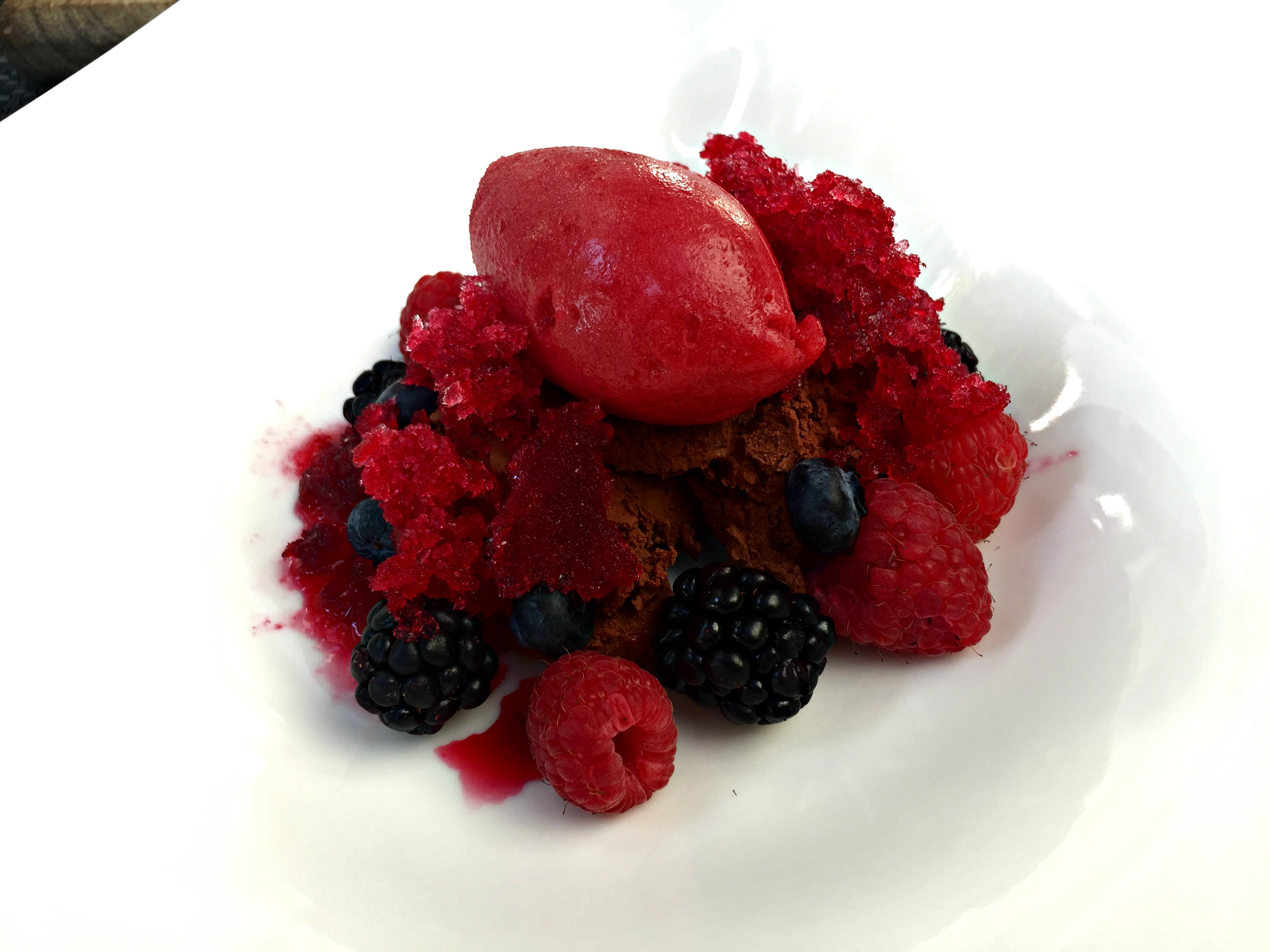 Hopefully this article guides you in your San Miguel planning. When you arrive, you'll see that there are endless food options, but a lot of them are tourist traps, so beware! Another restaurant that was recommended by Hotel Matilda's manager was Jacinto1930, so maybe you can check that out as well (we didn't have time to go ourselves). And as always, let us know if there's anything we can do to further help you plan your trip!