Cochabamba. It's a fun word, right? You may not have heard of this Bolivian city, but Cochabamba is the fourth largest city in Bolivia. It's also known as the City of Eternal Spring, and more importantly (in our cases, at least), as the gastronomic capital of Bolivia. Cochabamba also has a history of resistance and revolution, particularly surrounding the Cochabamba Water War, so it's an interesting place to be all around. Lindsay and I spent six weeks in and around the city, seeking the finest food that it has to offer. As you can imagine, we dined out quite a bit, and the below experiences stood out as the best the city has to offer. These restaurants proved consistent and offer a variety of dishes. Here are our picks for the best restaurants and dishes in Cochabamba, Bolivia. Coincidentally, they all begin with the letter "C", just like Cochabamba!
Clementina is a chic, indoor/outdoor restaurant (creatively housed in a massive, metal shipping container) that offers a variety of pasta, hamburgers and bruschetta options. The restaurant is known for its homemade breads, which are highlighted in their bruschetta dishes. The pesto bruschetta, adorned with oven-roasted tomatoes and arugula is incredibly flavorful. The pesto isn't made with pine nuts or Parmesan cheese, so the basil flavor really comes through without being tainted by any competing flavors. Without Clementina, it would be impossible to find sourdough bread in Bolivia, and we thoroughly enjoyed Clementina's homemade loaf so much that we couldn't refrain from stopping in to buy some every time we passed the restaurant. The bread is chewy on the inside and crunchy on the outside, making it hard not to inhale it, especially when pesto is smeared all over it. We tried both Clementine's pasta and hamburger dishes. While they are both great, I loved the San Fransisco burger most. It comes on a homemade bun with caramelized onions, sun-dried tomatoes, a Parmesan crisp and ketchup. The hamburger is served with steak cut fries, and the most amazing rosemary aioli sauce. The sauce is a definite showstopper and makes the perfect dipping sauce for your fries, and topping for any burger you order. Worth noting about Clementina: On Thursday nights, they offer homemade Siciliana pasta, which we've heard is their specialty dish and is out of this world! Give it a try and let us know what you think!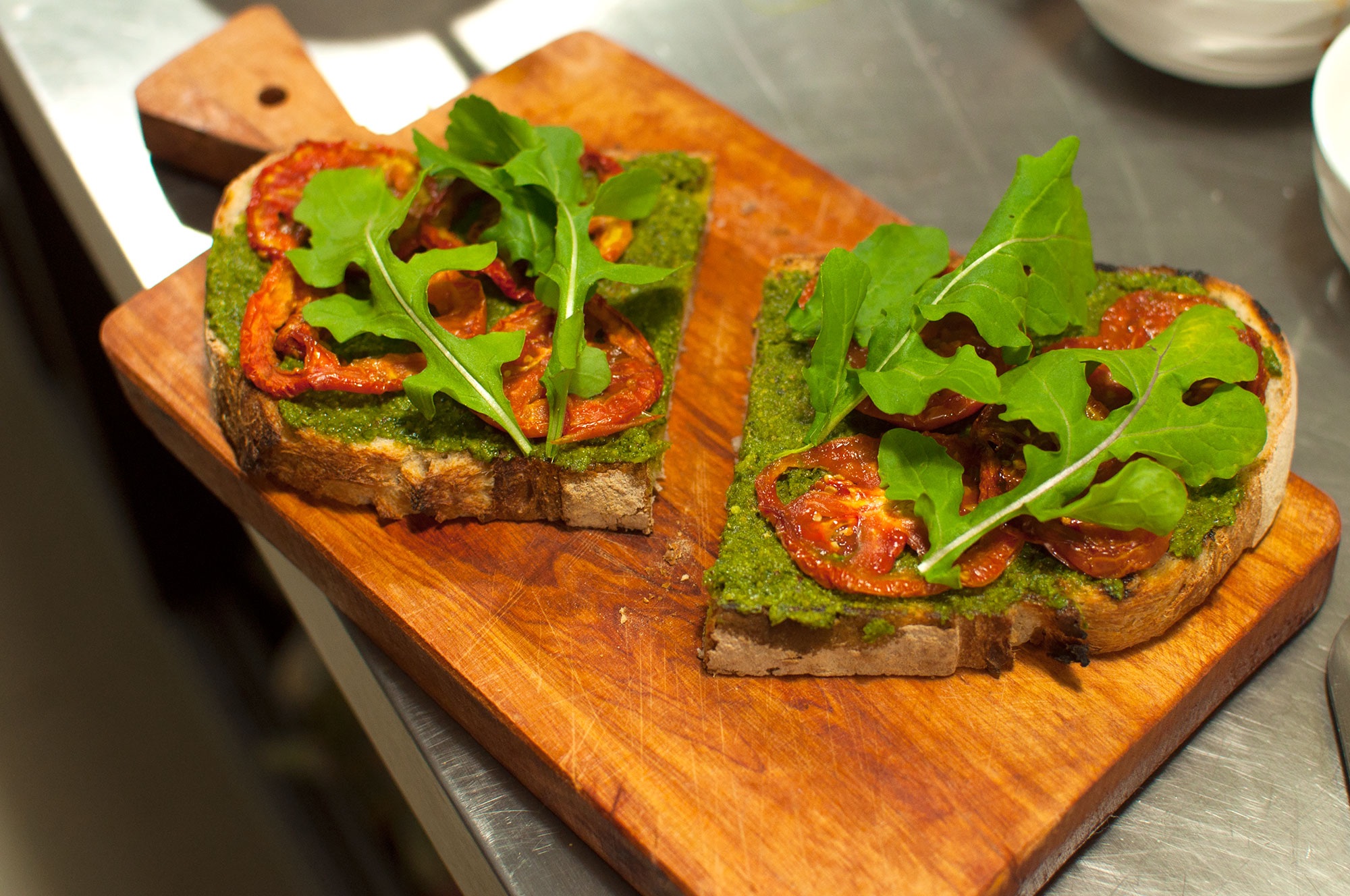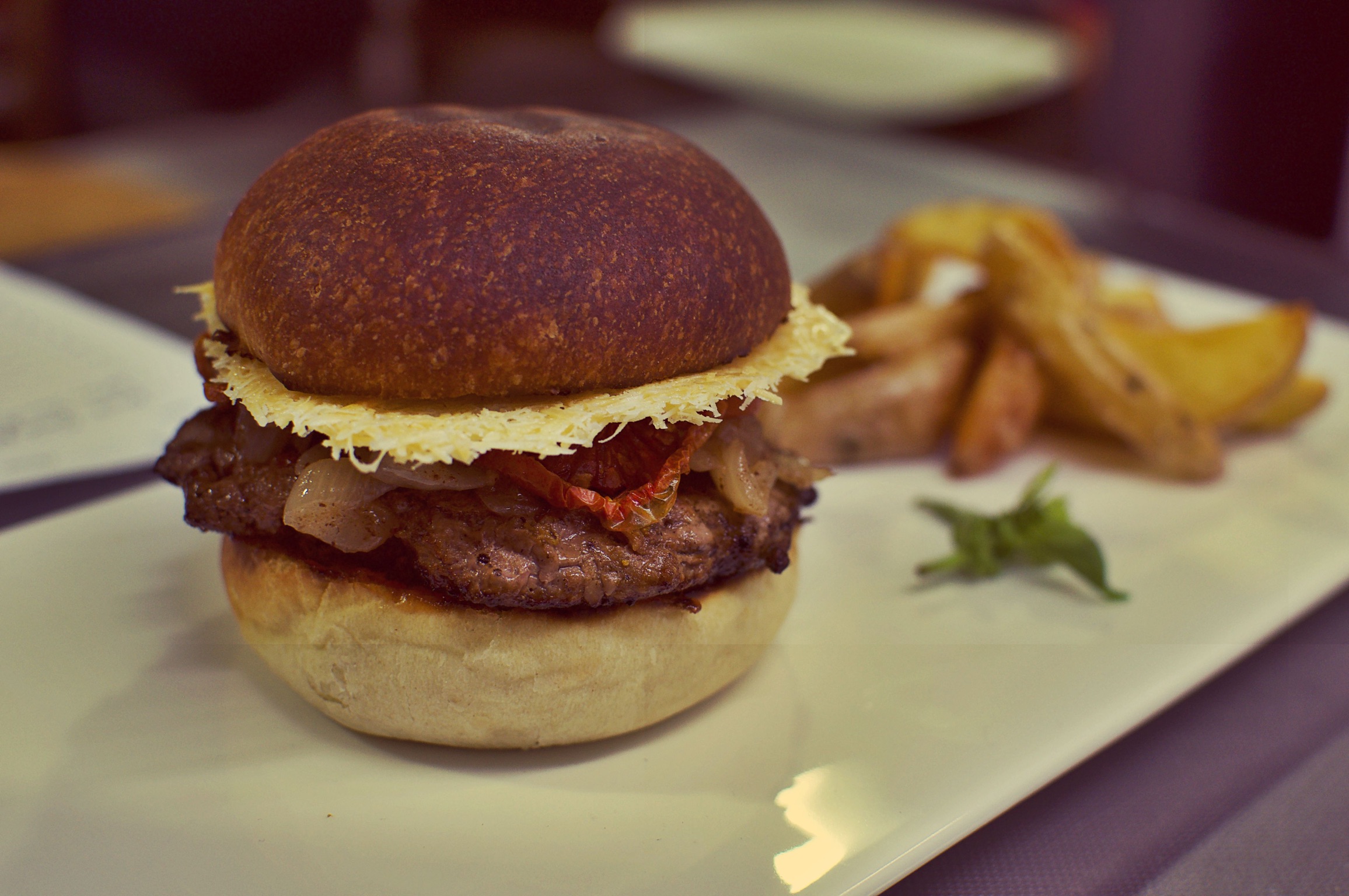 Cayenna is the sister restaurant to Paprika. We ate at both restaurants, and much prefer Cayenna. Not only were the dishes at Cayenna presented beautifully, but the food was great as well. Our "Steak a los Tres Sabores" was a tender steak topped with dried tomatoes, garlic, and mushrooms that were rehydrated in a tangy vinaigrette. We ordered the steak medium rare and it was hands down the best cut of steak we had in all of Bolivia. The toppings added an earthy, sweet, and salty flavor that beautifully accompanied the thick, meaty steak. The rice croquettes filled with cheese were a really nice and rich side dish that we happily devoured with our steak.
We also ordered the "Pollo al Maracuya". This dish consists of sliced chicken breast that has been battered and fried, and smothered in a sweet and slightly tart passion fruit sauce. Lindsay and I both loved it. It reminded me of a Bolivian version of Chinese sweet and sour chicken, like I would get back home, but I liked this even more because it wasn't as heavy. The dish came with an Andean quinoa salad that was a delicate compliment to the chicken.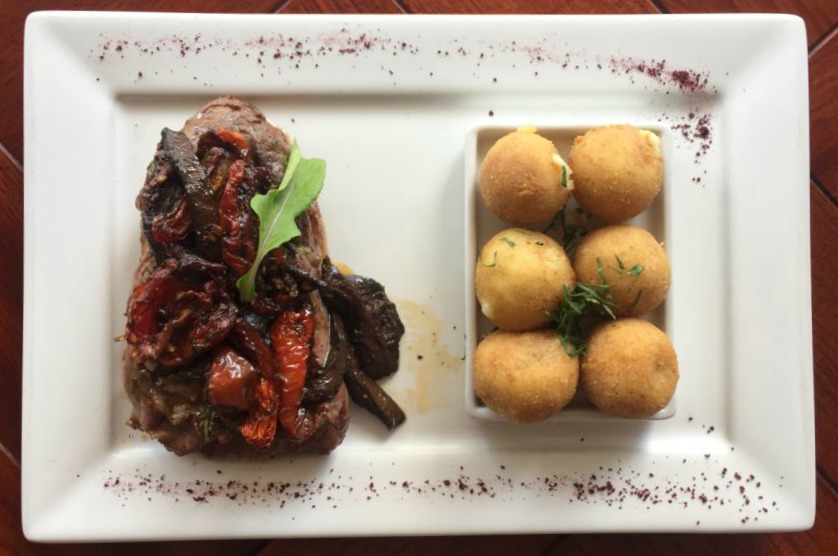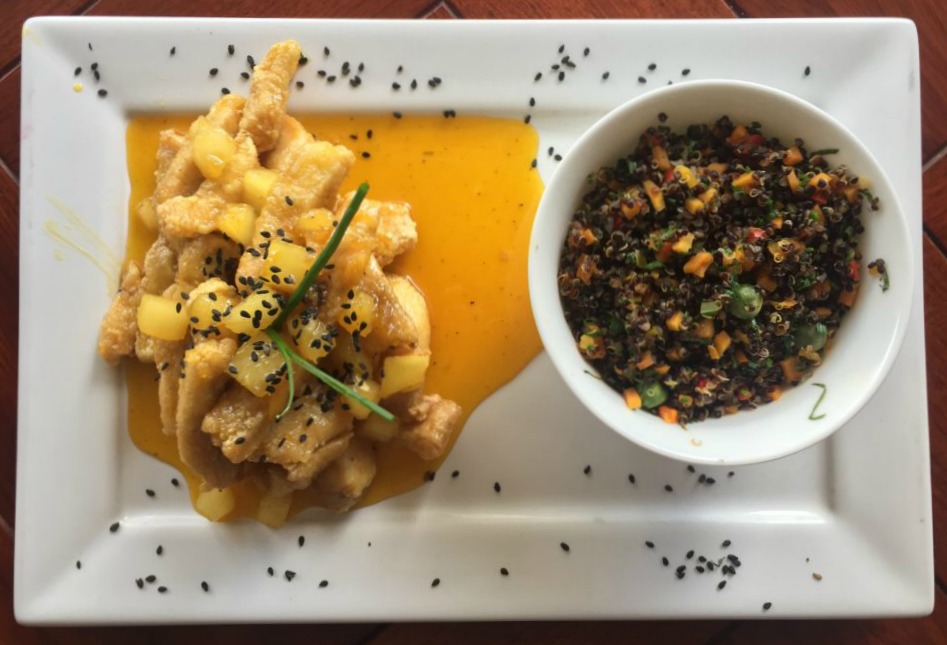 La Cantonata is a well-known restaurant around Cochabamba that has been on the culinary scene since 1988. It's conveniently located two blocks off of Plaza Colon. This Italian-inspired restaurant offers a cozy, calm respite from the bustling city life outside its doors. I was delighted to find homemade gnocchi with Bolognese sauce on the menu. Gnocchi is one of my favorite types of pasta, but it is difficult to make well and can easily become overly doughy and gummy. Gnocchi are typically made with potato, but La Cantonata's gnocchi are made with ricotta, like gnudi, another similarly-shaped, but larger pasta. I love the size of gnocchi and the lightness that these gnocchi offered being made with airy ricotta cheese. These bite-sized pillowy treats are to be savored slowly, one piece at a time. If you're not full after a plate of pasta, we recommend giving the tiramisu a try- it's not traditional, as the owner had to improvise since not all tiramisu ingredients could be found in Cochabamba when the restaurant was founded, but the variation has become a menu favorite, and we quite enjoyed it as well.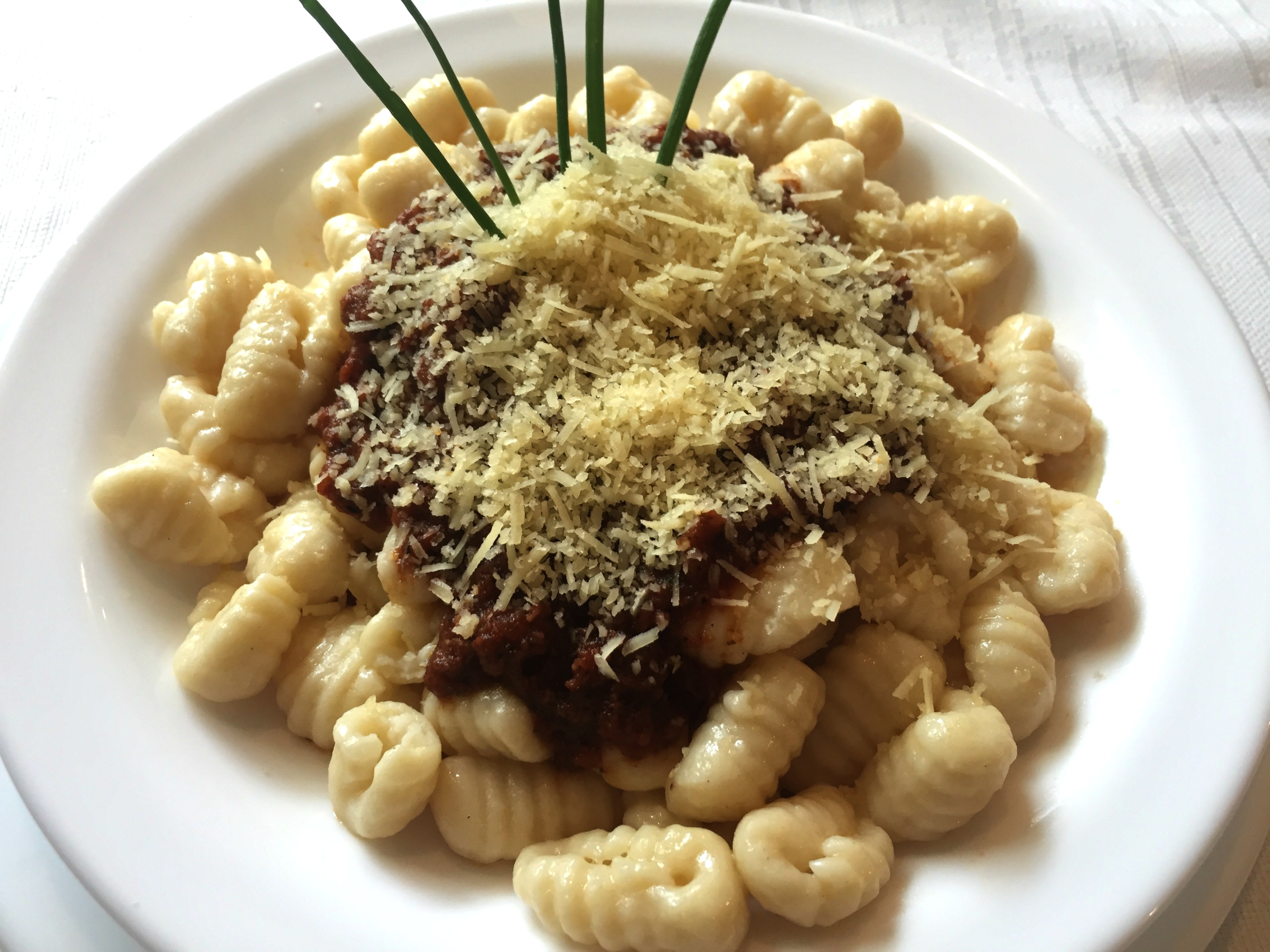 We hope our recommendations help you narrow down your search for the best restaurants and dishes in Cochabamba. We also hope you enjoy the gastronomy capital of Bolivia as much as we did!
Image Credit: All Clementina images courtesy of Clementina Restaurant