This week, TGD brings you a guest entry from Jill, our PR director and restaurant-selecting extraordinaire. Below, she weighs in on her recent trip to Malta, or more specifically, on two restaurants in Malta that she highly recommends visiting while there: 
Honestly, I did not research restaurants in Malta before flying there. It's not surprising, however, that my sister and I randomly stumbled upon two restaurants which happen to be on Trip Advisor's list of highly recommended eateries in Malta. Here's what we ate, and loved, at both Guze and U Bistro.
Guze
Upon reaching Guze while roaming the streets of Valletta, it felt like we'd found the city's best kept secret. The restaurant is small, quaint, and historic. We were seated right away without a reservation, though I'd recommend a reservation if you have a particular time you'd like to dine there. As you can see from the photo, Guze is replete with 16th century charm and opulence, in a way that takes you back in time and isn't at all overdone.

Image Credit: Guze
I ordered the Grilled Calamari over Mesclun Lettuce, and Pappardelle with Wild Tuscan Boar and Truffle Cream, and my sister ordered the Braised Rabbit entree. We both enjoyed the Cherry Walnut Bread Pudding Topped with Vanilla Sauce as dessert.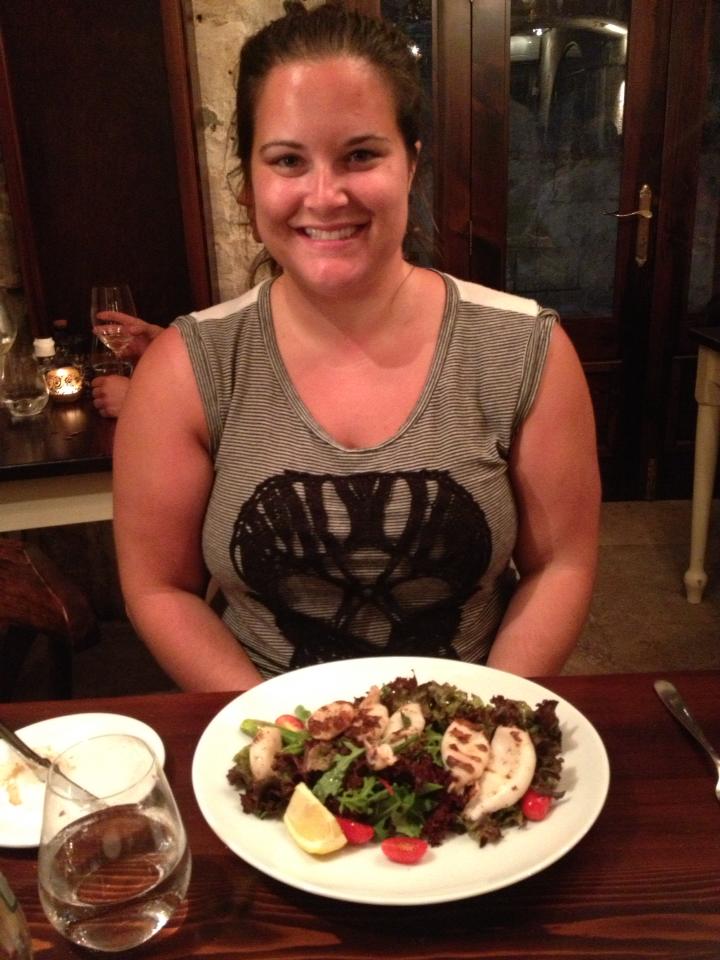 The calamari salad satisfied. It was a great, light way to start off the meal.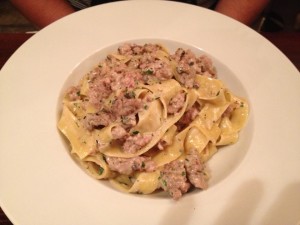 The Pappardelle with Wild Tuscan Boar and Truffle Cream was out of this world! Pappardelle is one of my favorite types of pasta, so I could not resist ordering it. The pasta was cooked perfectly, meaning it was al dente. The textures and flavors were evenly-paired and the well-cooked pasta, mixed with a lighter red meat, like boar, was sensational. The rich and earthy truffle-infused cream sauce blended throughout the dish made for the perfectly-balanced, and decadent bite.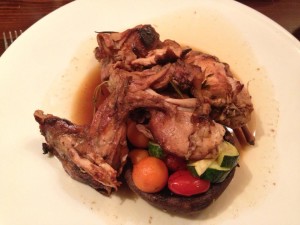 My sister's rabbit entree was equally as delicious. In fact, it was the best cooked rabbit I've ever eaten (Shhh, don't tell my family I said that!). A lot of times rabbit can be a bit tough if it's not cooked properly. It typically has to be soaked in vinegar to break down the fibrous nature of the meat. This was braised for many hours before being served in its own juices, alongside grilled vegetables. Rabbit is relatively rich on its own, so the grilled vegetables complemented the dish well, and served to spotlight and showcase the rabbit without distraction.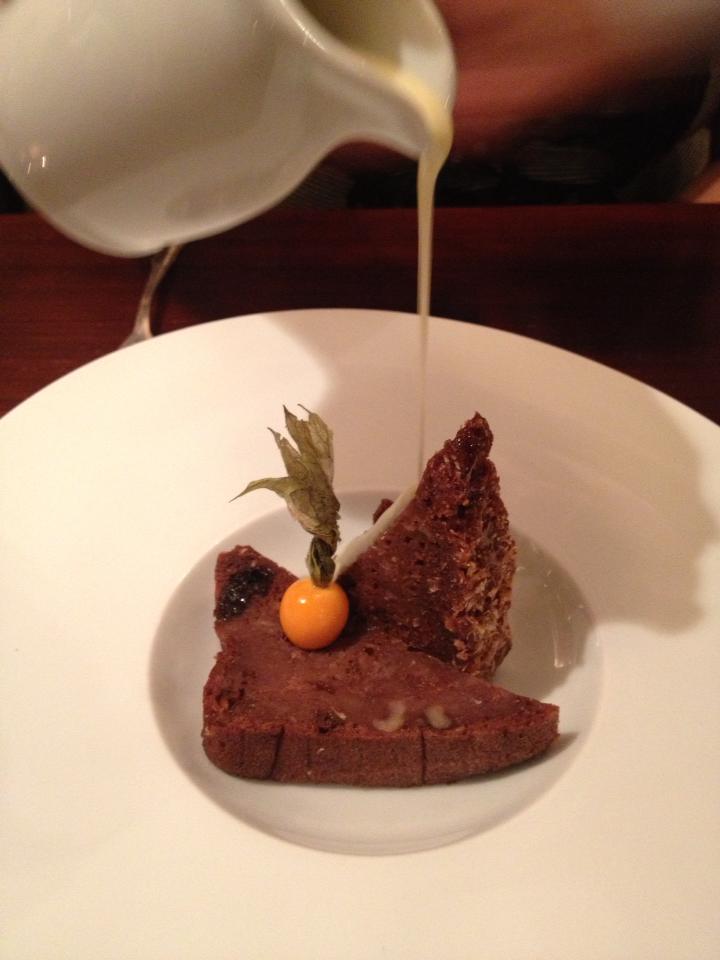 I couldn't have dreamed of a better dessert to end our meal at Guze. The Cherry Walnut Bread Pudding Topped with Vanilla Sauce was absolutely heavenly. I did not want it to end. The crunchy walnuts and chewy, tart dried cherries made for the perfect mouth feel atop the soft warm bread drenched in sweet vanilla sauce. You must order this; that's a demand!
U Bistrot
U Bistrot is conveniently located on Main Street in Saint Julian's. If you choose to sit outdoors, you'll be greeted by bustling cars passing, calm passersby, and the crisp blue waters tranquilly hitting the shore right across the street. You can always select to eat inside for a quieter ambiance, if you like. While my sister and I dined there for dinner, the bistro is also a great lunch and brunch location. They also offers wi-fi, if you're looking to spend hours slowing sipping a coffee while getting work done.
The food at U Bistro is simple, tasty, and not too expensive. I ordered the Local Pan Fried Fish with Salad and Roasted Potatoes. A crisp, flavorful salad paired with hearty roasted potatoes and a light, white flaky fish made for the perfect meal that wasn't too heavy.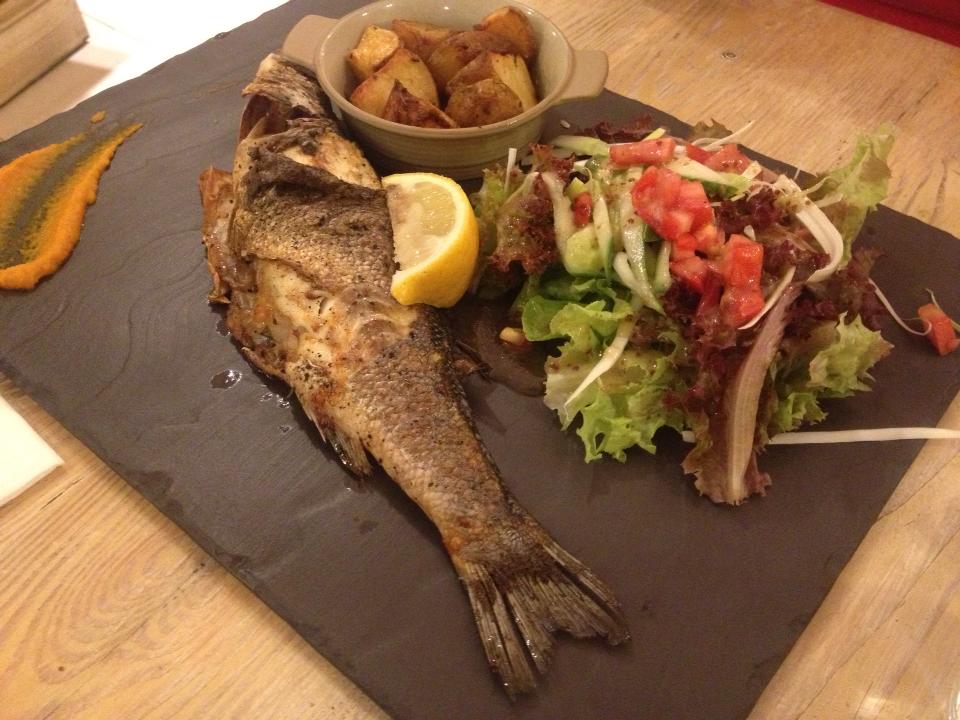 If you're looking for something more filling, you won't go wrong with the Slow Braised Beef Short Rib On Mashed Potatoes. The meat was tender and flavorful, falling right off the bone. The creamy mashed potatoes and crunchy carrots simplified the richness of the meat and au jus sauce.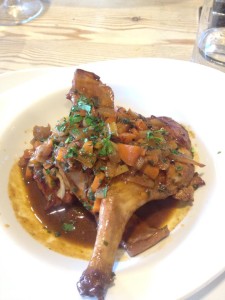 Buon appetito in Malta!