We've already elaborated on our top lodging choice in Samaipata, Bolivia: El Pueblito Resort. As always, though, we like to offer options for every budget. In town, not far from the plaza is a sweet, cozy hostel called Andoriña Hostal, Arte & Cultura. If you're looking for an economical, but lovely lodging option, here's our pick for where to stay in Samaipata, Bolivia.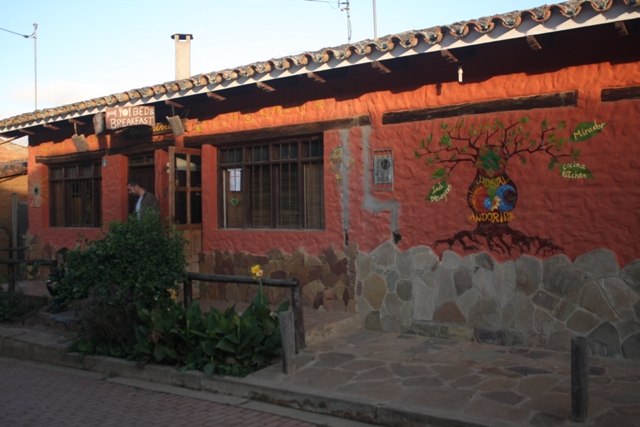 The hostel is run by a kind couple, Andrés & Doriña, who make themselves present and accommodating to all of their guests. We loved how all of the rooms were situated around a sunlit terrace with grape vines growing overhead. A healthy breakfast of fruit salad, home-baked bread & jam, and coffee or tea is included in your stay and served on this terrace.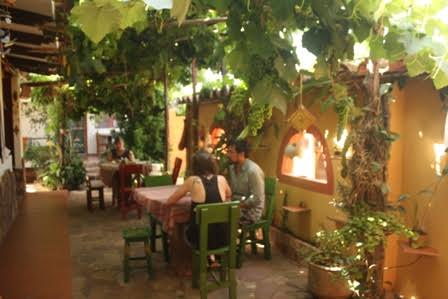 There are different room options available at the hostel, and we found the rooms to be clean, well-lit, and comfortable.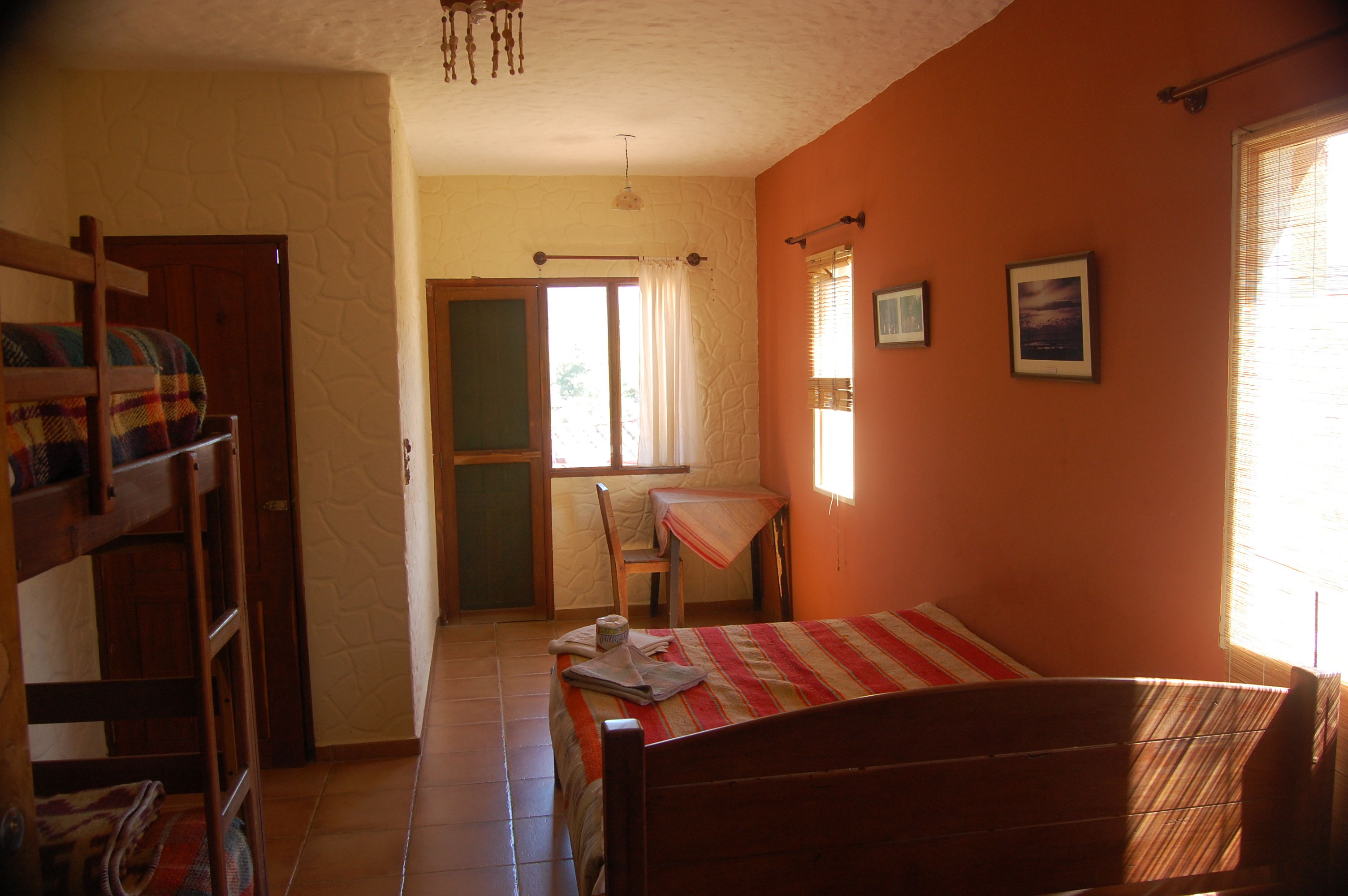 Another plus about staying at Andoriña is that Andrés and Doriña arrange any tour in the area that you could possibly desire (from trekking to waterfall trips to condor viewing) without marking up the prices. The hostel is a great place to stay if you're looking to volunteer during your Samaipata visit, as well, and Andrés and Doriña can help connect you with such opportunities. Doriña is also part of the Cultural Association of Samaipata, so she is a great resource for those of you who long to live like a local while on the road.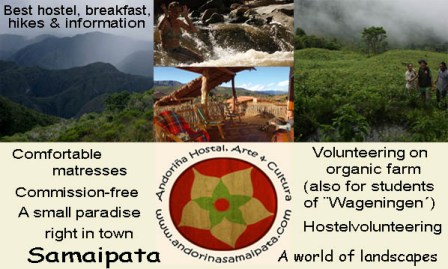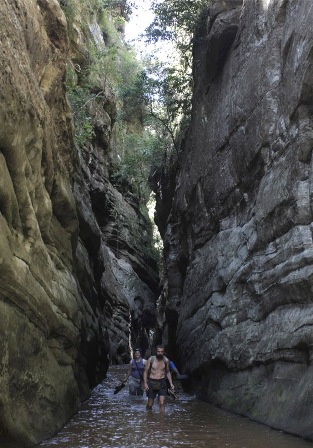 Be sure to include Andoriña in your travel plans, and let us know what you think of the place! And be sure to send Andrés and Doriña our warmest saludos!
A word of advice from Andrés and Doriña about taking out money in Samaipata:
Actualmente (2016), en Samaipata no hay un buen cajero automático! Solo se puede obtener dinero con tarjeta de credito y su pasaporte (manual). There´s actually no good ATM here in town (2016)! You only can obtain money with credit card and passport (cash advance).
*All photos included in this post (with the exception of the header photo) were provided by Andrés and Doriña.
Andoriña
Bolivia
Samaipata