Now seems like as good a time as any to detail our recent U.S. road trip.  The United States is an underrated travel destination, and after months of international country-hopping, we were itching to head home for some domestic explorations.  For two months, we drove a big, bad, and very sexy Buick across many a state, searching high and low for the greatest grub to share with you.  We'll also give you a hotel lowdown, since sleeping in a Buick is neither comfortable nor advisable. Perhaps these posts will coincide with your holiday travels and you can hit up some of these places when your great-aunt Helen starts to stifle you, as she's so apt to do.  From a selfish standpoint, reliving these moments will make me feel closer to home as I cry into my whiskey about spending another Thanksgiving and Christmas abroad.  Just kidding, I can't afford whiskey here.
Before getting down to bizz, let me forewarn you about two things.  One, I'm a grazer.  It will be noticeable in this series that I prefer consecutive small bites at different eateries to a full meal at just one restaurant.  Progressive meals allow me the opportunity to dabble in variety, which wise men say is the spice of life;).  Two, I brought my camera on the trip, but forgot its battery (you know, like an AMATEUR), so you'll have to weigh my descriptions more heavily than the included phone pics, which may or may not be equivalent in quality to a blindfolded infant's doodles.
Our first stop was Pittsburgh, PA, a city that I was shamefully visiting for the very first time despite being a PA-native.  My childhood friend Casey (a food-enthusiast who attended college in Pittsburgh) was kind enough to thoroughly orient us to the city with detailed recommendations, many of which we will include in this entry (though we didn't have time to tackle them all).  We'll be back for you, Pittsburgh, as we love how diverse and unpretentious you are (along with being a real foodie's playground).  If I've ever considered being patriotic or a history buff, it was within this city, as the vintage industrial touches around town lend it a quirky nostalgia that made me want to learn more about my country.
Well, let's get crackin' on our snackin'! Check out what places we suggest as the best places to eat in Pittsburgh.
Breakfast: Start slowly and simply with a cappuccino at La Prima Espresso Co., where humorous and helpful retirees will greet you from the cafe's outdoor tables.  Chase your cuppa joe with 1-10 mini donuts (Saigon cinnamon is the way to go!) at Peace, Love, & Little Donuts and/or the lemon-basil cookie at The Enrico Biscotti Co.  I've always viewed basil as an underutilized herb in desserts, so I found this cookie to be a sweet surprise.  You'll be tempted to order one of everything in this Italian bakery, but take it easy, as there's much more around town to try.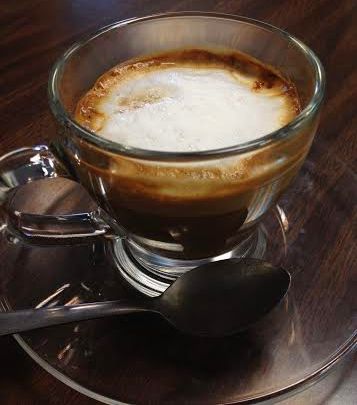 Lunch: Beans and greens (baby spinach, cannellini beans, roasted red potatoes, and oven-roasted tomatoes sauteed in garlic-infused olive oil and white wine, and topped with Parmesan cheese) at Colangelo's Bakery.  If I had to pick just one dish to eat in all of Pittsburgh, this would be it.  Hearty but not too heavy, and bursting with flavor!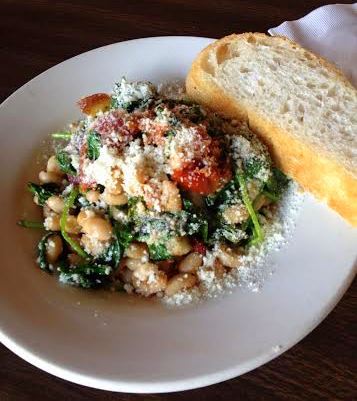 Any positive health benefits of the beans and greens will be negated by the jalapeño & cheddar and sweet farmer cheese pierogies that you eat next at S&D Polish Deli.  Their no-frills home-style cooking will ease the blow of their sassy employees (and by sassy, I mean not at all nice). Apparently people in Pittsburgh eat ten times more pierogies than the rest of the country, so if Poland's too far for you pierogi-lovers, Pittsburgh might be the city for you!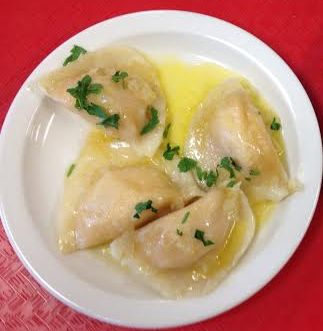 Casey's take on lunch (she's also a grazer): Penn Avenue Fish Company for excellent and affordable sushi and seafood, tacos at the taco stand and/or a Vietnamese sandwich from Lucy the street vendor (Strip District), and sweet potato fries with chipotle aioli from Kaya.
Dinner (don't tell me you're already full?!): For cocktails and appetizers, head to Meat & Potatoes, a chic but casual gastropub. Order the fried pickles with spicy ranch, fried taters with black truffle mayo, or short ribs flat bread with blue cheese, cheddar, arugula, and horseradish.  To wash that down, perhaps you'll want to try something from the prohibition-themed part of their menu, or if you're unsure, you can tell the bartenders what flavors you like, and they'll whip up something special for you.  Jason graced us with a cocktail that he's been experimenting with, which he dubbed "Moment of Clarity."  It had a Boyd & Blair vodka base, with Cointreau, fresh muddled blackberries, mint, rosemary, Cherry Heering, egg white, Peychaud's and plum bitters, vanilla and berry shrub simple syrups, and fresh lemon.  Judging from that list, it's much easier to have Jason mix this for you than it is to make it for yourself, so you should probably head to P-burgh.  As you can imagine, the drink was fruity, light, and frothy- a perfect cocktail with which to revive summer.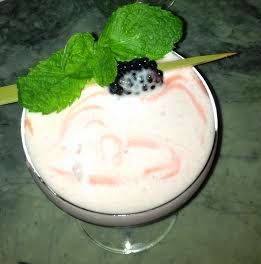 Meat & Potatoes stole my interior decorating idea, which was to drape my walls in slabs of meat. Seriously.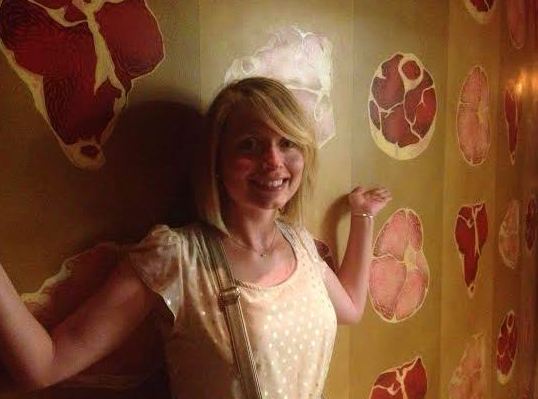 At the risk of sounding repetitive, I'm about to throw another pierogi tip at you.  If you are not as pierogi-happy as I am, skip the aforementioned dish, and opt for this next one at Braddock's Pittsburgh Brasserie.  Braised short rib pierogies with creamed leeks.  Yes, you'll be licking the plate.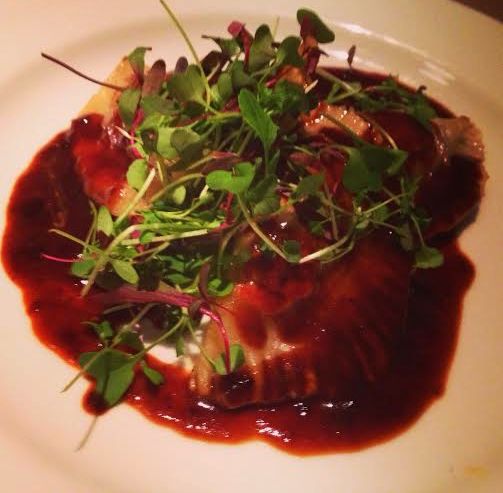 Casey's take on dinner and drinks:  For meat, go to Cure.  There's an item on Cure's menu called Gluttony (How exactly did we miss our personality encapsulated into a dish??).  Authentic Italian food and pizza can be found at Il Pizzaiolo.  Good bars to check out are Allegheny Wine Mixer (wine bar/taproom), Tender (speakeasy-ish), and Industry Public House (if smoky drinks are your thing, their signature cocktail is worth trying).
So there's a taste of Pittsburgh for you.  Buckle up as we head towards Cleveland, OH!  You should have plenty of time to digest before we arrive;).
Header image credit: Colangelo's Bakery & Cafe