It's no secret that we're fervently fond of food here at The Glutton's Digest.  One can only eat so much though, which is why we are currently detoxing after multiple nine-course meals with which South Africa has spoiled us silly.  While our bellies may be habitually full, we're never too stuffed for a good story.  It's commonly believed that food tastes better when shared, but our experiences have taught us that it's infinitely better when shared along with a story.  Stories of accomplishment, stories of resilience, stories that leave their mark on you and maybe even change your life's path.  I've been known to linger at the dinner table, spellbound by such narratives, as they truly are the stuff that makes my job (and life) worthwhile.  With a background in psychology, I find nothing more captivating than people, especially those who ignore societal pressures, dedicate themselves to their passions, and actively attempt to reach their fullest potentials.  Not all of these people are "saving the world," but they are making it a better place by doing what they love most.
As a tribute to the most memorable stories we heard in Cape Town, we've decided to do a 3-part series we're calling "The Cool Cats of Cape Town."  Despite all of the cultures that mingle to form Cape Town's population, we found it to be a bit homogenous in its food venues.  The three people featured in this series go against the grain in one way or another, and emboldened us with their food-focused ideas.  We can't wait to spread the word about their projects through sharing them with you!
Our first subject (we're VERY scientific here at TGD) is Nigel Wood, owner of YARD, an eatery in Cape Town's Gardens district.  YARD is an unassuming locale reminiscent of the garages some of us played beer-pong in back in college (after we turned 21, of course).  By "reminiscent" of a garage, I mean that it actually IS a garage.  Sharing a small, exposed kitchen are three of Nigel's brainchildren: Mucky Mary's Hubcaps (which serves breakfast all day long), The Bitch's Tits (serving sandwiches and tacos), and The Dog's Bollocks (which purports to serve the BEST burgers in the city).  Also under YARD's roof is Deluxe Coffeeworks, a kickass coffee roastery that we'll address in a future post.  As one can discern from how Nigel christened his different restaurant concepts, he is a cheeky guy with a big personality.
We happen to love cheeky guys with big personalities.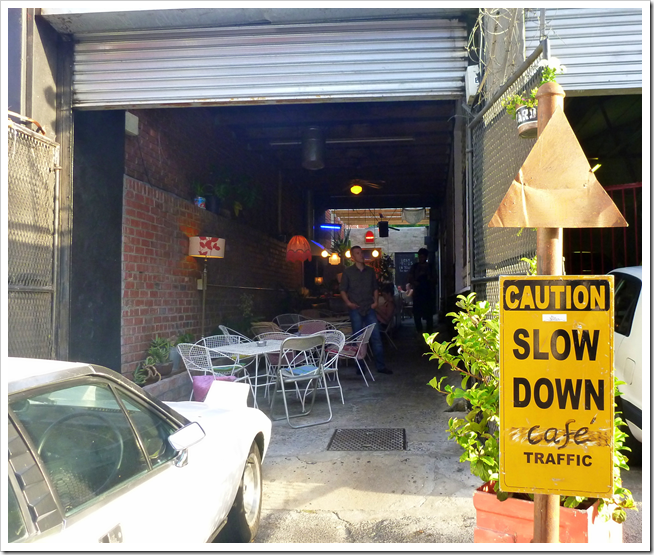 We found YARD through mention of The Dog's Bollocks.  An acquaintance, in learning that we were seeking something novel to write about, told us that Nigel sells only 50 burgers a night in a first-come, first-served fashion.  It is this strategy (paired with his great, consistent food) that keeps people jumping on the Bollocks bandwagon.  Our tipster urged us to check it out, and gave us careful instructions to write our name on the chalkboard first, in order to ensure our spot in line.  At 5pm exactly, the burgers would be slapped on the grill, and we would receive them based on our arrival time.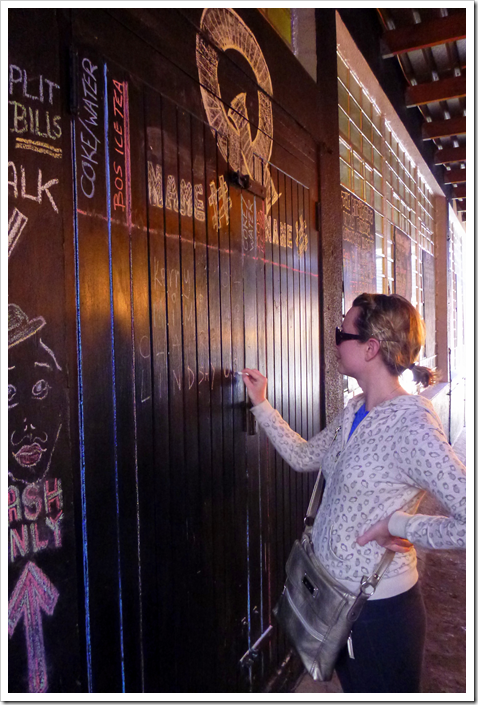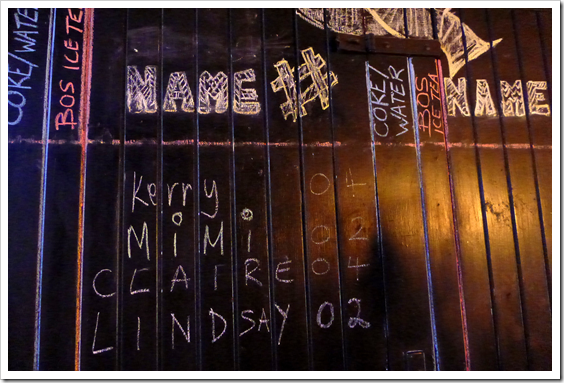 There are no waitresses at The Dog's Bollocks, so when Nigel calls your name, you hustle up to the kitchen to tell him what kind of burger you want.  We decided on the Mexican Mole and 3b burgers.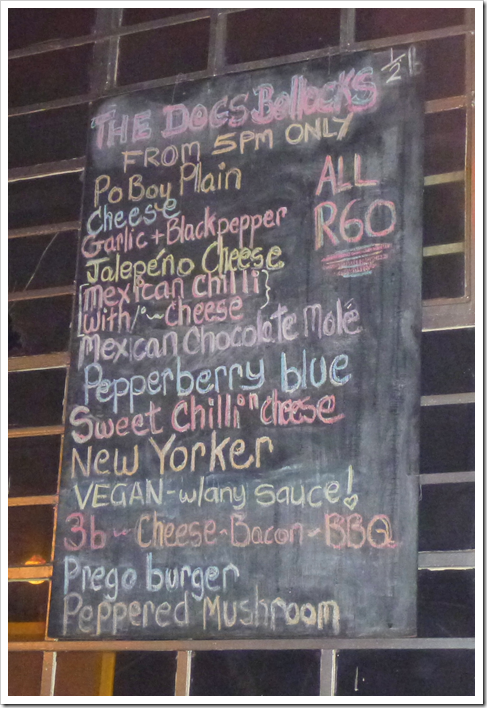 When your burgers are ready, Nigel shouts out your name once more.  You retrieve your order from the kitchen and return to your table with your bill, which contains all you need to know about the payment process (with some added, appreciated humor).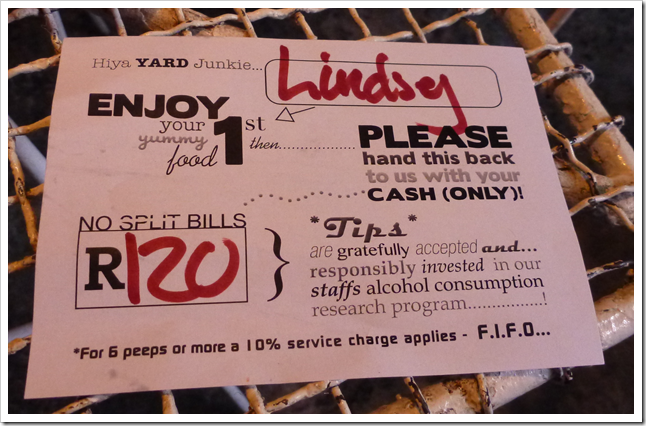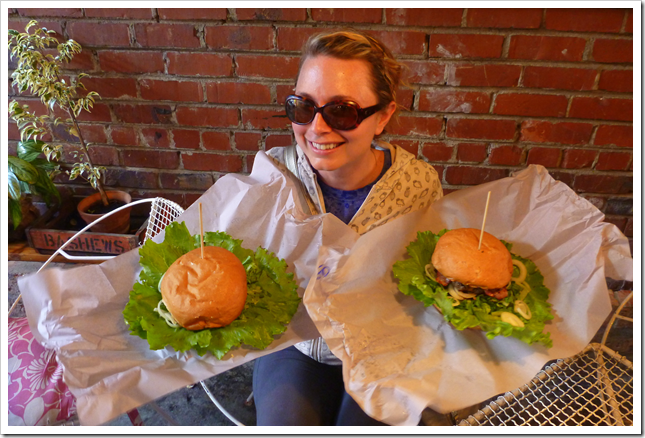 The burgers were good and filling, and were clearly made with fresh ingredients.  The mole was a little tangier than that found in Mexico, but I imagine it was adapted to cater to South African palates.  Our favorite of the two burgers was the 3b, a simpler bacon barbeque cheeseburger.  I mocked Luis for ordering something so unoriginal, but we both thoroughly enjoyed it.  In addition to our mouthwatering meal, we were drawn to the ambiance of YARD.  With blues tunes and a light breeze accompanying our burgers, I felt like I was at a summer bbq, listening to my dad's old band play.  I like slow, casual meals where slouching and sloppiness are acceptable, and Nigel provided us with just that.  With mole dripping down my chin as I hovered over my burger, I thought of how nice it would be to sit down with Nigel to get to know him a bit better.
Which is exactly what we did a week later.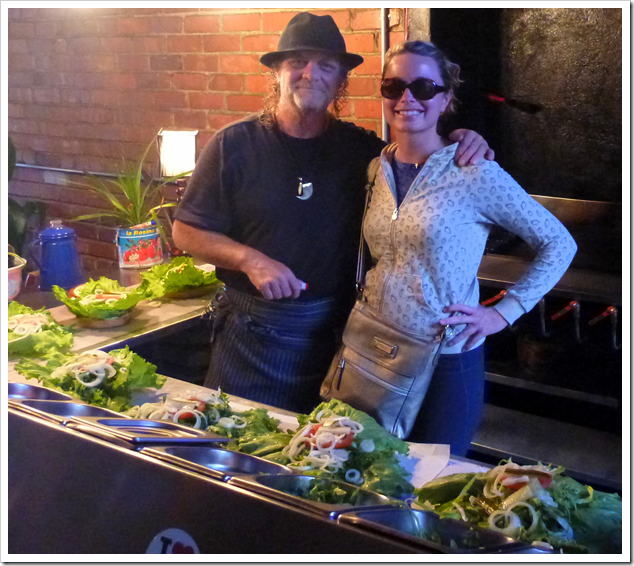 Nigel originally hails from England, and if he had told us he was a retired British rockstar, I would have believed him based on his appearance.  I mean that in a good way, not in a I-saw-way-too-many-drugs-in-my-day sort of way.  With his long hair, bearded face, and confident, but approachable disposition, we felt immediately at ease with him.  While he possesses a definite no-nonsense attitude, he tempers it with an entertaining potty mouth and a quickness to smile.  We learned that while music is a definite passion of his, he doesn't consider himself adept in the area.  This admittance disproved our famous musician theory, but our confab with Nigel showed us that he's a rockstar in other ways, many upon which I am about to elaborate.
Before spontaneously relocating to Cape Town many moons ago, Nigel was already a trained chef who had owned many restaurants in his native country.  Working constantly with little reward, he became fed up with the restaurant industry and decided to take a break to travel and write a book.  His book, "Recipes from my Rucksack," brimmed with travel tales and recipes he had amassed during his trip.  He was particularly drawn to African street food, and after traveling much of the world, found it to be some of the most unique he had encountered.  When he finally reached the southern part of the continent and discovered Cape Town, he never left.  As someone who planned to be in Cape Town for two weeks, but stayed for a month and a half instead, I can fully relate to Nigel's unwillingness to leave.
But can you really blame us for sticking around?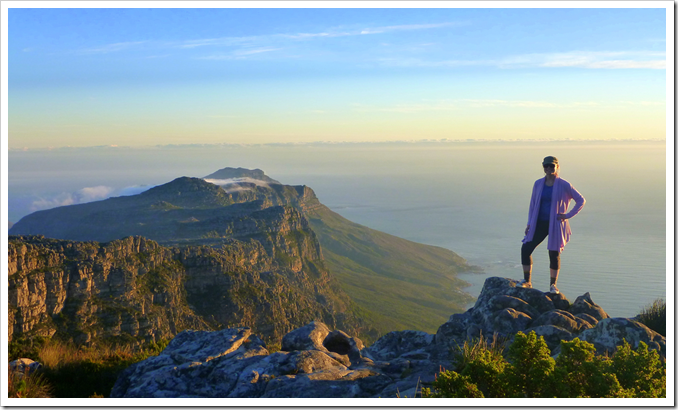 After settling in his new home, Nigel would have friends over for braais ("barbeques" in Afrikaans), where he would put some of his newly-acquired recipes to the test.  His friends were blown away and urged him to find a way to bottle and sell the magic.  Their enthusiastic reviews propelled him to start Ukuva iAfrica, which in Xhosa loosely translates to "the senses of Africa".  Under this name, Nigel developed his line of sauces and spice blends, trying to encapsulate all of the flavors that represent the diverse and extensive landmass that is Africa.  This line sells successfully all around the world, and can also be ordered on his website.  Come October, it will even be available on Amazon.  You should also be on the lookout for his U-Tube Wine collection, which (fingers crossed) may be available at Costco in the near future.  Nigel describes his wine packaging concept as "two bottles, in a tube, in a bag with a tap."  It sounds different because it IS different, but believe us when we say that his wine is GOOD!  An added incentive to invest in Nigel's wine (though you shouldn't really need one, considering the high quality of the product) – Ukuva Wine is a fair trade organization, and some of its proceeds go to Nonceba, an absolutely extraordinary organization which we were introduced to by Nigel.  Nonceba assists the victims of sexual assault and rape, and one of our next posts will be dedicated to this organization alone.  Nigel's stories and our subsequent visit to the organization really impacted us, and we think you'll be similarly moved.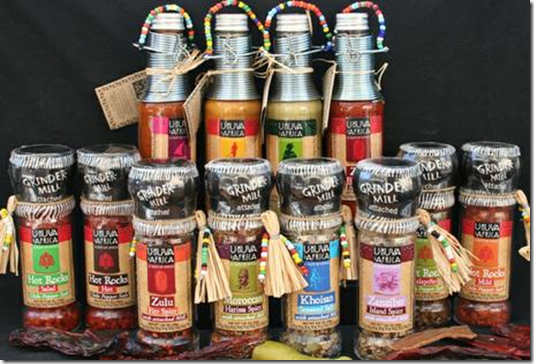 Just like Ukuva iAfrica was ignited by goading from his friends, so was Nigel's restaurant.  Whenever he would braai for his mates in his garage space, passersby would pop in and mistakenly ask what he was selling.  To respond to these inquiries, he and his friends invited a bunch of people over one night and charged them to get in.  The evening was such a success that in 2011, Nigel opened YARD as a way to continue that party.  When YARD got busier, he brought on Meghan, a young and energetic food enthusiast to manage the place, so he could focus on his famous 50 burgers per night.  This limit safeguards Nigel from experiencing the same burnout and frustration he did in his restaurants in England.  He reinvented the notion of dining out in Cape Town, running a restaurant the only way he'd be happy doing so, and people go gaga for both the concept and his menu.  In the next year, he plans to open a pizza place and a bar under YARD's roof.  We talked a lot about sustainability as it pertains to his different businesses, and he joked that after adding pizza and the bar to the mix, YARD will have everything needed for his own personal sustainability.  Quality coffee, good food, booze, a cool crowd.  I think most of us could survive on that!
Our chat with Nigel was both enlightening and enjoyable, and we were amazed at how laid-back he is for all that he juggles (we haven't even mentioned the medical practice and security company he owns!).  When we asked to what he attributes his success, he quoted something his grandmother said to him when he was ten.  I've removed Nigel's profanity from the quote, though I'm tempted to include it for a chuckle;).  Suffice it to say that a few f-bombs were dropped by him, while a few giggles were dropped by me.
You either cross the road now without looking and die, or you decide to look first.
Nigel learned quickly that nothing good comes from hasty decisions, and his instincts became more trustworthy with every decision he made.  He thinks that being a good decision maker and always looking for ways to be the best at all he offers are paramount to his success.
Whatever his formula is, it's working.  We feel grateful that Nigel shared his story and wit with us.  Our chat with him influenced the rest of our time in Cape Town more than we could have imagined, which we'll get to next time.  Until then, why not consider a trip to Cape Town so you can experience for yourself what it means to be a YARD junkie!