If you're in Cape Town and give a dang about food, it's unlikely that Royale Eatery won't fly onto your radar.  Capetonians who fancy themselves foodies have conflicting views on many of the area's restaurants, but the city dwellers that we consulted harmoniously raved about Royale's burgers.  Their consensus resulted in our heading to the restaurant for our first substantial meal in the city.  The warnings we heard about the the place always being crowded proved true.  Fortunately there was just enough space for us in a cozy window booth, perfectly situated for people-watching on Long Street, a tourist's dream of a thoroughfare.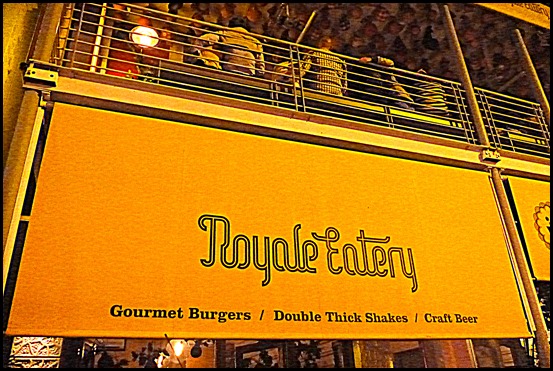 As I slipped into our booth, I admired the hanging potted plants, the mint-green and polka-dotted accents, and the exposed stone wall, all homey details that I'm sure add to the restaurant's widespread appeal.  After WAY too much contemplation of the menu (thank goodness for patient waitresses!), we settled on a basted Santori burger (a pork patty blended with teriyaki sauce, chorizo, chillies, coriander, and ginger, served with an Asian reduction sauce) and the Wagyu burger (marbled Japanese beef that comes from specially-bred cattle, think: Kobe).  The latter is served rare, and is so buttery it nearly melts in your mouth.  It's the only burger I've ever eaten that actually tasted healthy…until I added bacon and Swiss cheese.  The Santori packs more of a punch (a pleasant one, of course), and nicely complemented the Wagyu burger.  We accompanied our burgers with a Milo & Banana shake and a Peanut Butter & Jack Daniels one (WHAT IN THE…?).  Now I don't even like whiskey, so I'm not sure why I ordered that last shake, but whatever my reasons were, they weren't misguided.  After just one sip, it ranked in my top three milkshakes of all time.  I left Royale feeling a bit distressed about how I was going to sample ALL of Cape Town's food if I just wanted to come here for every meal.
It's really hard being me.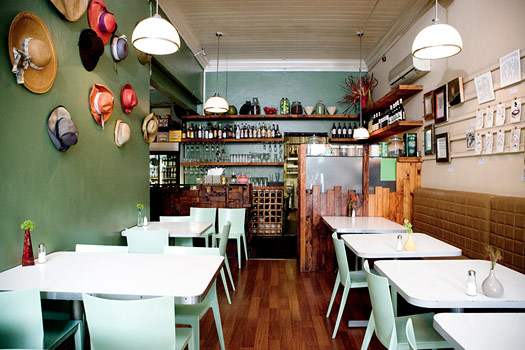 Much to our delight, The Glutton's Digest was invited for a private interview with Sascha Berolsky, who co-owns Royale with his brother, Hugo.  This idea thrilled me, since returning to Royale could now be considered "work" as opposed to just "being fat."  Dressed casually in a hooded sweatshirt and jeans, Sascha looked more like a restaurant-goer than the successful entrepreneur he is (he also owns The Waiting Room, El Burro, and Neighbourhood, and is involved to a lesser extent with The Assembly).  He greeted us with a smile and a firm handshake, and sat down with us for a good chunk of time to answer questions he's undoubtedly heard millions of times before.  When he found out I'm from the U.S., he apologized for his restaurant's customer service, supposing that it probably isn't as speedy as service at home.  He also apologized for what he referred to as his ADD and inarticulateness.  We found his restaurant to have excellent service, and found him to be equally as attentive.  He is well-spoken with a great sense of humor to boot, making his humility refreshing but not at all necessary.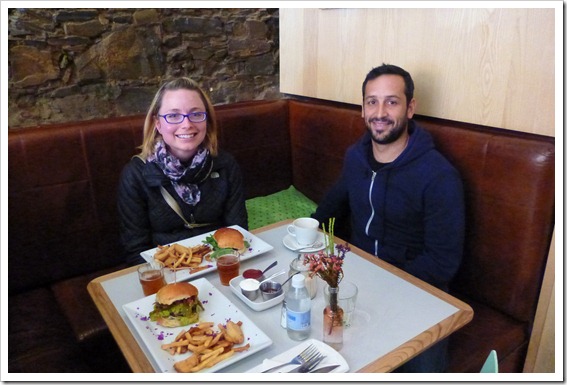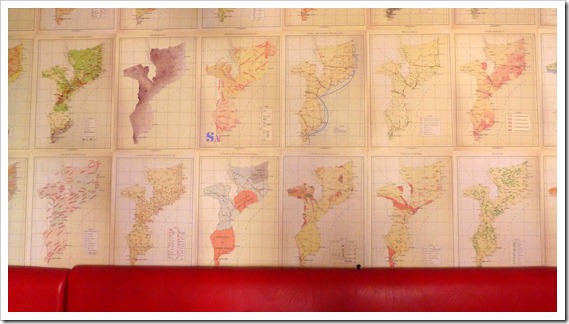 We were curious about how Royale came to be, as well as who/what/where was responsible for all of the flavors represented on the menu.  Sascha told us that he had always been interested in opening a restaurant, and even approached his parents about it when he was just 18.  They thought he was too young for such a venture and nudged him to pursue other things.  He spent the next four years traveling around the world, which he thoroughly enjoyed, but he couldn't seem to shake his restaurant idea.  He tried many palatable burgers during his travels, but none of the locales really resonated with him.  Upon returning to Cape Town, he decided to address the void he had noticed, aiming to give people a comfortable, non-pretentious place to indulge in gourmet burgers.  This time around he got his family on-board (his mom actually helped him run Royale for a while, and her creative touches can still be felt throughout the restaurant).  Just like that Royale Eatery was born as the very first restaurant in South Africa of its kind.  That was ten years ago, and while many other burger places have come and gone, Royale has proved that it's in it for the long haul.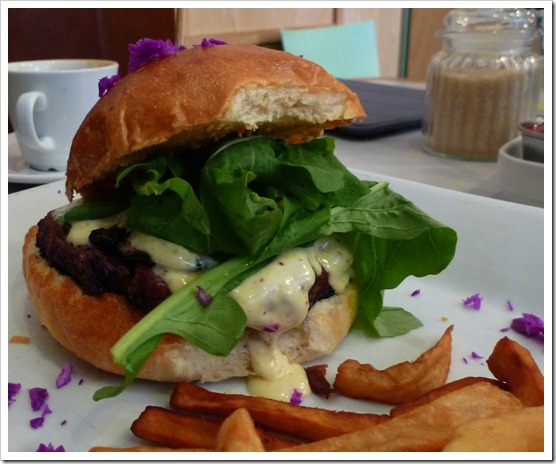 There are over 50 burgers on Royale's menu (including EXCEPTIONAL vegetarian options), and Sascha credits the restaurant's manager, Jenga (cool name, cool game, AND cool girl) for many of its innovations.  We were able to speak to Jenga, who told us that she enjoys creating healthy versions of the flavors that hover in her food memory.  For instance, she has vivid childhood memories of post-surfing trips with her dad to Wimpy (South Africa's most popular fast food chain).  She would order the same burger each time, diving into it and happily letting its sauces drip down her chin.  The BopBop burger on Royale's menu was inspired by that memory.  Jenga is also the mastermind behind whipping pb and whiskey into a shake, so I owe her serious props.  Sascha spoke favorably of her, saying that good staff can be hard to come by in Cape Town.  He's gone through 170 waitresses in the last 10 years, and has witnessed some absurd, though entertaining staff-related situations unfold.  He chuckled while recalling one of his (ex)-chefs serving a famous person's assistant a tofu burger covered in peanut butter instead of satay sauce (is it weird that this sounds good to me?).  He feels grateful for the managerial staff he has now, and says they are as passionate about food and his restaurants as he is, which helps lighten his load and prevent any of the aforementioned snafus from occurring.
After our interview, we tasted the Sweet Petunia burger (Sasha's favorite), which is topped with rocket, grilled mushrooms, and homemade mustard-mayo, and El Burro, which is a beef patty blended with chorizo, chillies, and coriander, topped with smoked jalapenos, mozzarella, guacamole, and roasted tomato salsa.  Stupendous!  It's no wonder that Royale Eatery has a cult following, not to mention a shout-out from Salma Hayek on Late Night with Conan O'Brien.  While filming in Cape Town, she visited Royale Eatery multiple times and told Conan that the burgers there are better than those in America.  Sascha joked that he should have her run a restaurant for him in the U.S, and we really wish he would!
Until we're lucky enough to have one of Sascha's restaurants pop up on our soil, be sure to check out Royale Eatery next time you're in South Africa.  If you have time, head to his other places as well.  His tequila bar is slated to open in July or August under El Burro (which has great horchata, margaritas, and shrimp ceviche, BTW).  El Burro even has its own food truck, so if you happen to stumble upon that, you'll have to let us know how it is!  Or maybe stop by The Waiting Room to sample a Citizen's Pale Ale (that Sascha helped brew) while listening to some live music.  Whichever of his places you happen to find yourself in, you're bound to leave satisfied.  From one glutton to another, you can take my word for it!
***Special thanks to Simone Stephens for organizing our interview with Sascha!