Last time, we tackled the food scene in Mozambique's capital, but where are you going to rest off your food coma during the interludes when you're not chowing down?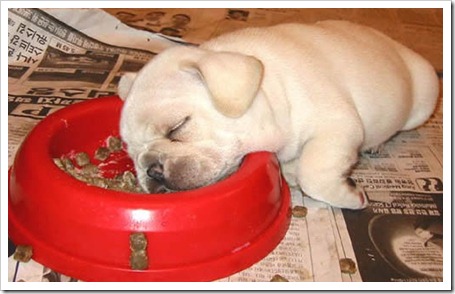 Hopefully, not in your bowl.  Compared to other major cities, Maputo's lodging options are sparse.  Also, their prices will confound you.  A generic hotel room (think Best Western) would go for double or triple the price in Maputo, so it's good to have some direction when considering where to stay.  Your investigation of the city may guide you to Polana Serena Hotel, one of the better known hotels in the area (and all of Africa, apparently).  Personally, I found the place overwhelmingly large and a little stuffy and outdated.  Their pool area overlooking the ocean is undeniably palatial, but I would highly recommend staying at either of the following places and paying Polana's pool a day visit, as opposed to booking an entire stay there.
Residencial Duqueza de Connaught
In a nutshell- Cozy and centrally-located home-turned-inn with an obliging owner and spotless rooms.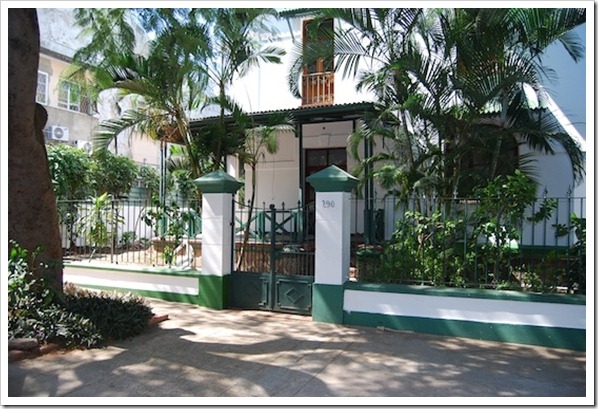 The full scoop- Duqueza de Connaught is located on one of Maputo's most trafficked arteries (Avenida Julius Nyerere), but this is undetectable from within its eight quiet rooms.  Its location makes it the perfect launching pad for exploring (on foot) most of the city's restaurants and shopping centers.  While it may be on a main road, its grounds are landscaped in a way that promotes privacy and a strong sense of nature, and there is a gated pool behind the bed-and-breakfast offering a welcomed respite on Maputo's more humid days.  The rooms are basic but very well-kempt, and their simplicity is just what we needed to cure our travel-induced sensory overload.  The shared spaces of the inn are airy and sunlit, and a breakfast buffet is included in your stay, which consists of a plethora of fresh fruits, breads, jams, yogurts, and eggs.  Denise, the owner, is a relaxed Italian woman who grew up in the house and collaborated with her family to convert it to an inn.  She speaks flawless English and excels at anticipating her guests' needs while still giving them their space and autonomy.  She is very well-connected within the city and if you ask her, she'll gladly guide you in matters of dining and diversion.
WOW factors-
Duqueza de Connaught was recently selected to be featured in Proudly African's Best of Mozambique publication, which is due to hit the shelves soon!
The location of this place is prime, but if you need a taxi to go elsewhere, unoccupied ones can sometimes be tricky to find in Maputo.  Fortunately, there are a few regularly parked outside of the inn, awaiting customers.
There's a night guard commissioned by the inn to watch the grounds, and your car if you decide to rent one.
In a nutshell- Expertly-equipped apartments on the first floor of a refurbished mansion in a lush, residential neighborhood.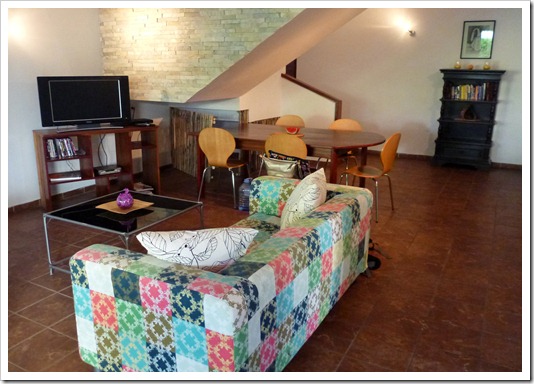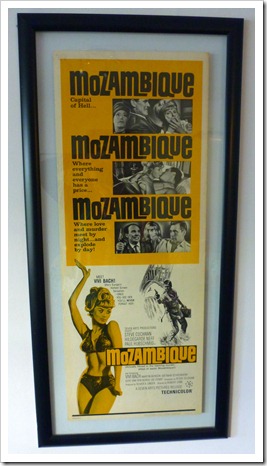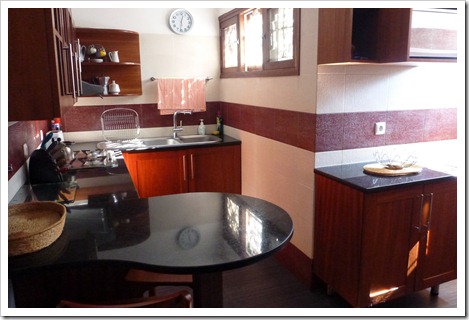 The full scoop- This apartment hotel is tucked away in the neighborhood of Sommerschield, where many of Maputo's embassies are located.  While it feels like you're in the suburbs, you are still within walking distance of the city's main attractions.  The area is very secure, but for added measure, the hotel has an electric fence, 24-hour guards, and heavy-duty locks on the apartment doors and windows.  If you are a cautious traveler (read: paranoid and anal-retentive, like me), you will appreciate these features.  The hotel (which consists of 2 apartments) is run by Gabriel, an Italian-American man, and his Mozambican wife Dadinha, both of whom live upstairs with their family.  They are lovely people who know Maputo very well, and can offer you two distinct perspectives of the city.  Usually, someone is home, but if not, Gabriel makes himself readily available via phone or email for any issues that may arise.  We stayed in the larger apartment (full kitchen, living and dining area, bathroom, and bedroom), and marveled at how pragmatically (though still stylishly) it was decorated.  Have you ever been in a friend's kitchen and not been able to find something because his/her cabinets are not organized in a user-friendly way?  Everything in these apartments is impeccably-placed, and it's clear that the owners carefully considered each component needed for a comfortable stay away from home (along with extras, like a small pool and rock-climbing wall).  While this lodging option predominantly caters to those requiring longer stays, the owners willingly accommodate short-term travelers (like us) in between their long-term guests.
WOW factors-
Gabriel is a comical, down-to-earth guy who knows all the hidden gems in Maputo (he helped us find many of the restaurants we featured in our last post).  Being trained in business and having lived in Africa for a long time also makes him a great person to converse with regarding Mozambique's culture and economy.
This is a great retreat for people who are sick of hotels and want to spread out a little more.  With our own apartment, we felt like part of the community, and it was fun to walk around and explore neighborhood parks, bakeries, and cafes that most tourists probably wouldn't stumble upon.
Hotel staff cleans your apartment daily (and laundry service is included!), and the guards are badass- they somehow understood our broken Portuguese, and even defended us to a taxi driver who tried to charge us three times the average fare.
So that concludes our food and lodging tour of Maputo, Mozambique.  As I mentioned in my first post, you'll have to stay tuned for my best friend's additions about the country when she finishes her 7-month term there.  In the meantime, happy travels!