It's time for our second "Cool Cats of Cape Town" installment.  If you missed our introduction to this series, along with our piece on Nigel Wood (Cool Cat numero uno), feel free to check it out here.  Then, we can mosey along to our second subject.
Would you get a load of this first-class cutie?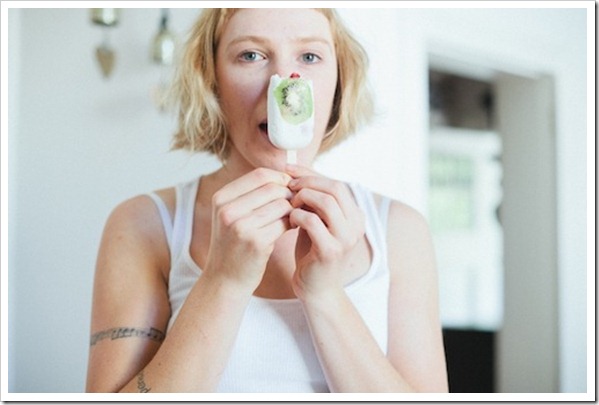 I wish I had taken this picture, as I believe it perfectly exteriorizes Jade De Waal's personality.  This moment was captured by Jade's close friend Irene Kim, fellow foodie/law student/talented photographer.  Irene also happens to play a role in the story that we're about to reel out for you, and she snapped this shot the day of our first rendezvous with her and Jade.
But before we get to that, let's rewind a bit to our disheveled arrival to Cape Town.  Without a guide book or a plan, we were at the mercy of the whispers and tidbits we gathered on the streets.  In any given city, if you're wondering who the perked-eared creeper hovering behind you is, it's probably me.  What am I doing, aside from looking like a suspect individual?  Well, I'm taking a passive approach to collecting your best restaurant/activity recommendations.  So could you speak up, please?  It's really hard for me to eavesdrop with all the white noise drowning you out.
Seriously though, many of our most cherished memories are a result of conversational scraps we've pieced together during our travels.  We like to stray off the beaten path, and we relish experiences to which the average tourist might not be privy.  I'd much rather shoot the breeze with some locals than be shuffled around like cattle to nearby tourist destinations.  Sometimes finding a window into such authentic experiences can be tricky, which is why I've taken to practicing the vagrant vigilance I've detailed above;).  Our very first night in Cape Town we met a musician who, upon realizing our proclivity towards food, mentioned a woman who combines cooking with different art forms.  It sounded both ambiguous and right up our alley, but in my drowsiness, the information flitted from my memory.  A few weeks later, I overheard some locals talking about "Food Jams."  Could this be the same concept the musician had urged us to check out?  Some online stalking commenced that evening, and I finally stumbled upon Jade De Waal's Food Jams.  I still wasn't entirely sure what Food Jams were, but I was entirely sure that I wanted to meet Jade.  After a couple of weeks of enthusiastic back-and-forth, Jade and I set a date.
On a balmy Sunday afternoon, Jade invited us to the home she shares with her parents, sister, and pets (which I plan to kidnap in the very near future, because they look like this):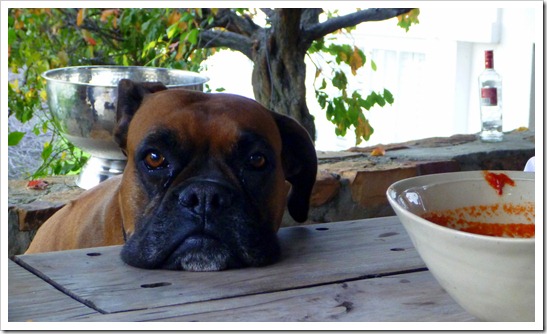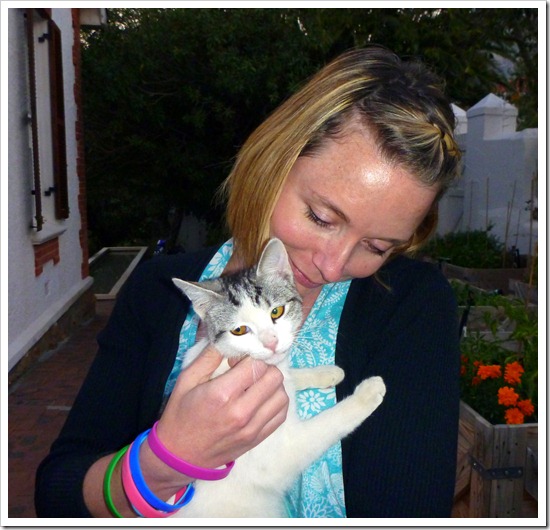 Now normally when fur babies are involved, I flagrantly disregard everything else.  But this time, it was Jade and her chums from which I couldn't seem to tear myself away.  Before everyone arrived for lunch, we sat down with Jade and Irene to get to know them a bit better.  Of course, I was so busy taking pictures of the wildlife (above) that I forgot to get one of Jade and Irene.  I therefore had to snatch this one from Facebook: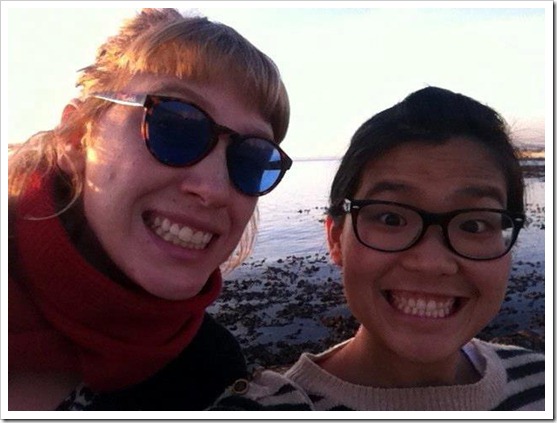 Jade is reminiscent of a blithe pixie, with a bewitching mix of spunk and sweetness.  She has a peppy bounce in her step that's contagious, and her inclusiveness makes everyone around her feel as though they're right where they belong.  As we sat down at her picnic table to chat with her and Irene, she showered us with healthy treats which we gratefully nibbled on as we listened to her story.
Jade and Irene first crossed paths at a local university a few years back, when Jade was studying music (she's a Jazz saxophonist).  Sharing a distaste for their college's cafeteria food, the girls collaborated to somewhat illegally create more copacetic meals for themselves in their dorm rooms.  As more people learned of their clandestine cookfests, participation grew, and soon the crowd overflowed into the kitchen of Jade's parents' home, one of Jade's happy places.  After having the privilege of being invited into that very house, I would describe the surroundings as a veritable playground for adults.  We all have interior decorating ideas that we conjure in our imaginations, flag on Pinterest, or bookmark in magazines, yet they somehow never seem to materialize in our own living spaces.  Jade's family made such whimsical ideas (like chalkboard walls and suspended furniture) come to fruition in their home, which adds inspiration to the gatherings they hold there.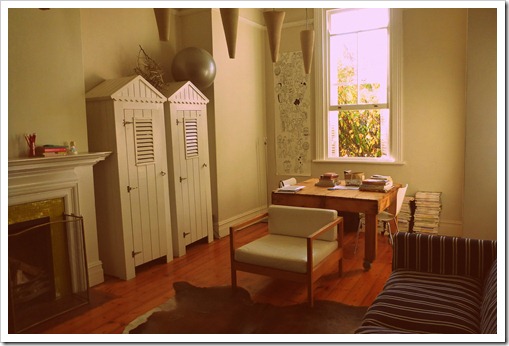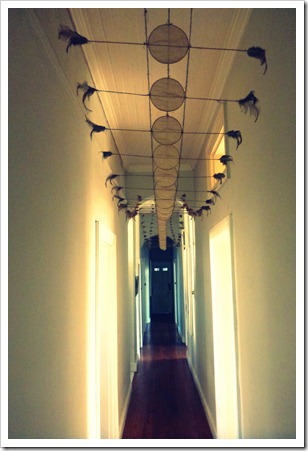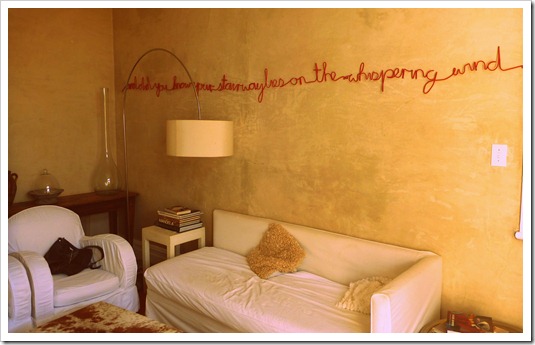 As these food-focused get-togethers became more populated, Jade looked for ways to make them more engaging and interactive.   She began to create stations throughout her kitchen where she lays out recipes, which you can follow or disregard depending on your cooking confidence.  Each  powwow brings in new faces, and strangers oftentimes share a station, which helps break the ice within the group.  Happy people cook while music plays and laughter ensues, all elements coming together to constitute a "Food Jam."  Whether Jade finds you, or you her, she keenly appreciates the talent and creative strengths of each participant.  If you are a graphic artist, she may invite you to design the next Food Jam invite.  If you're a musician, why not contribute to the evening's soundtrack?  If (like me), your primary talent is devouring everything in sight, you're welcome to just cook, drink, munch, and be merry.  To give you a sense of all of the action, One Dog Chicken produced this video highlighting Jade's Food Jams:
While we were gabbing with Jade and Irene, more friendly faces began to arrive.  We initially thought that we wouldn't get to witness an actual Food Jam, but our Sunday with Jade spontaneously transformed into just that.  One Egyptian friend brought ingredients to prepare kushari, a lentil, rice, and tomato dish, while the rest of us toiled away at roasted veggies, herbed flatbreads, raw lasagna, goat cheese beef rolls, and raw blueberry coconut ice cream cake.  We planned to stay for an hour or so and ended up staying for six, which is a true testament to the quality of the food and company.
Luis and I were responsible for making the bread, but I mainly succeeded in making weird faces and a giant mess: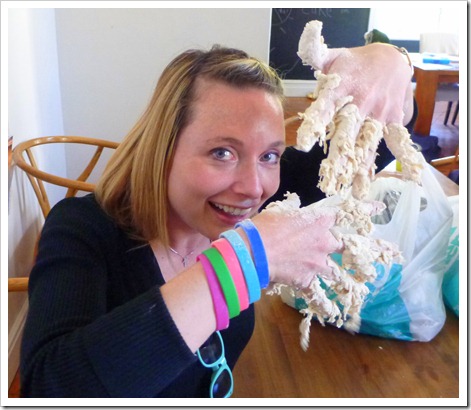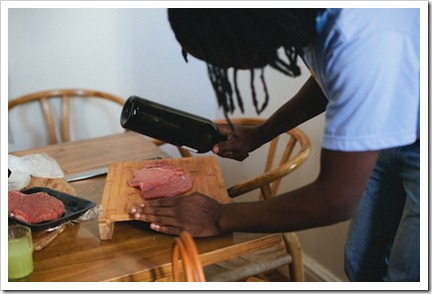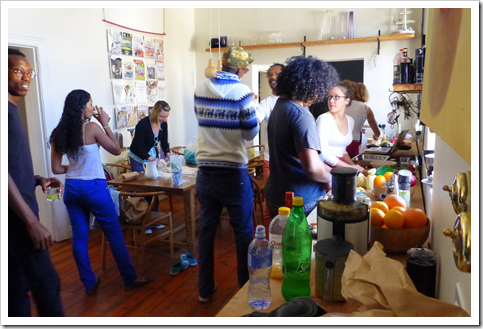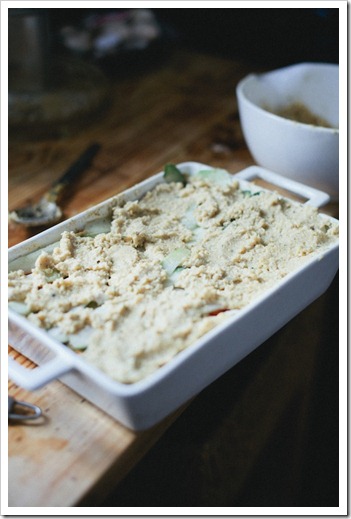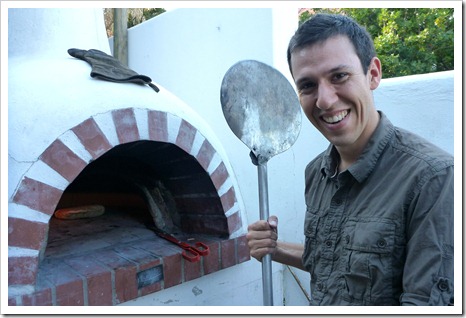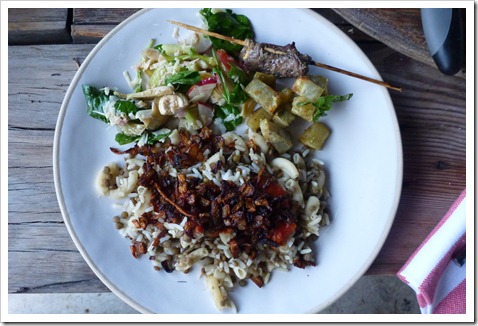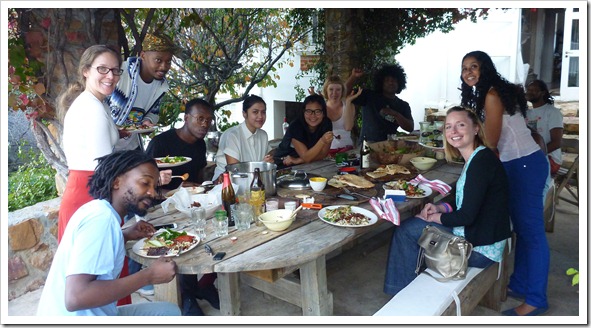 The impromptu Food Jam was one of our absolute favorite days in Cape Town, and probably one of the only times that we felt truly relaxed.  While conversing with graffiti artists, educators, photographers, jewelry and clothes designers, and musicians, we couldn't help but appreciate the power of food as a connecting agent.  Just as one might carefully cull ingredients for the perfect stew, Jade brings people together in her kitchen, cooking up great memories and an interpersonal synergy that's impossible to imagine if not experienced.  The ease of the interaction seemed almost counterintuitive given that many of the attendees were just meeting each other for the first time.  Congrats to Jade for challenging the normal social fabric by curating something that, despite not occurring naturally, feels completely organic as it unfolds.
If ever in Cape Town, we highly encourage reaching out to Jade to experience a Food Jam for yourself.  As for us, we're anxiously awaiting her second cookbook (this one is Food Jam-themed and due out this month!) and we can't wait until she and her Food Jam magic transcend continents to come visit us in Asia!  With her down-to-earth energy and infectious passion for food, we have no doubt that she's destined for big things, and we were thrilled to partake in a small part of her journey.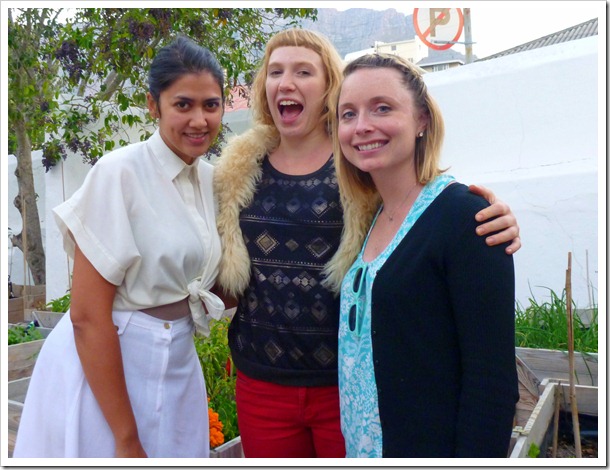 Now if you'll excuse me, I must collect my belongings and get going.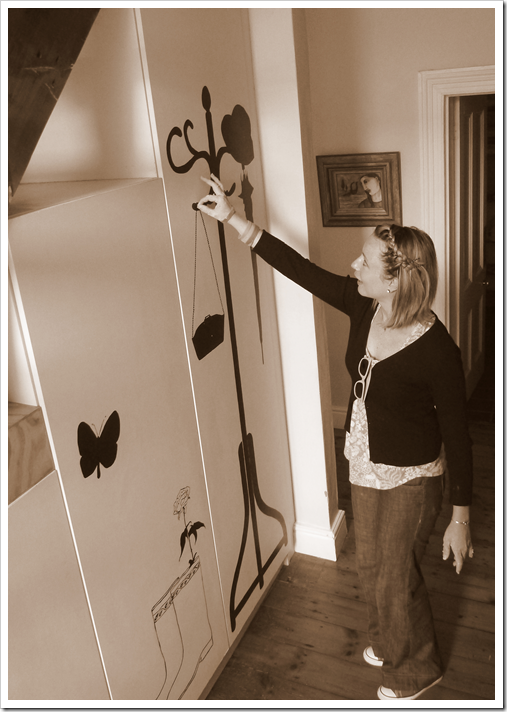 Oh wait, that's not my purse!  It's a decal in Jade's hallway.  (Sorry, I couldn't resist).