On my first day in Mandalay, I walked up to a tea house/beer garden.  This is a very common scene in Myanmar – basically a nondescript pavilion overlaying wobbly tables and chairs that serves as a restaurant/bar.  I hesitated at the entrance when I realized only men were inside; perhaps it was culturally taboo for women to dine there?  Just then a woman brushed past me.  Phew, I didn't have to find another place to eat.  But wait a minute…the woman was wearing a sweater and long skirt despite the 90 degree heat.  Was my tank-dress too immodest?  In the midst of my flummoxed cha-cha on their doorstep, the whole crowd turned to me and smiled, waving me in.  The owner proceeded to play X-Men in English for me on the television (what a welcome!) while I stared at the menu, cross-eyed.
Because Myanmar writing looks like this:

And so began my foray into Myanmar cuisine.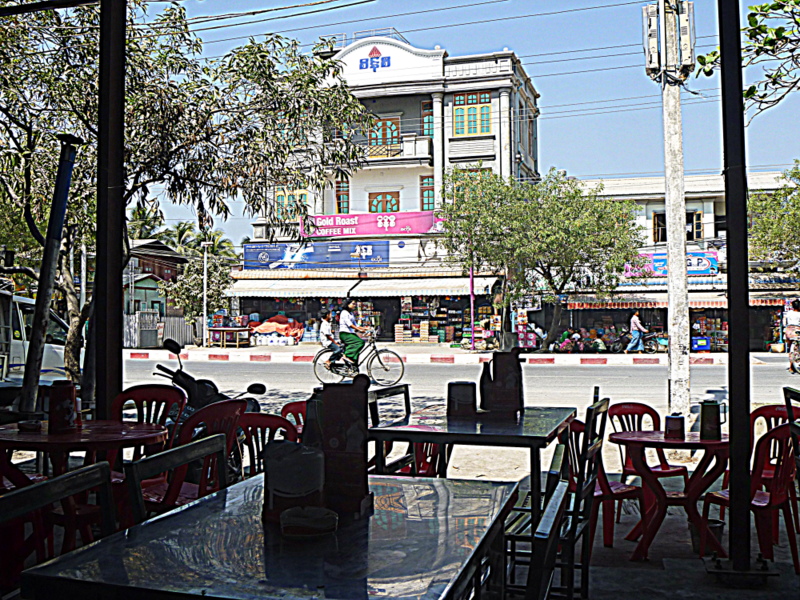 I really had no other option than to point at other people's plates to order.  Before I knew it, I had 11 dishes of food before me, and 4 cups of tea with which to wash them down.  In my defense, the plates were small.  In diabetes prevention's defense, the food I consumed in that sitting could have comfortably fed four people.  In other words, this is what I greedily looked like throughout my entire trip in Myanmar (and every day before and after, if I'm being candid):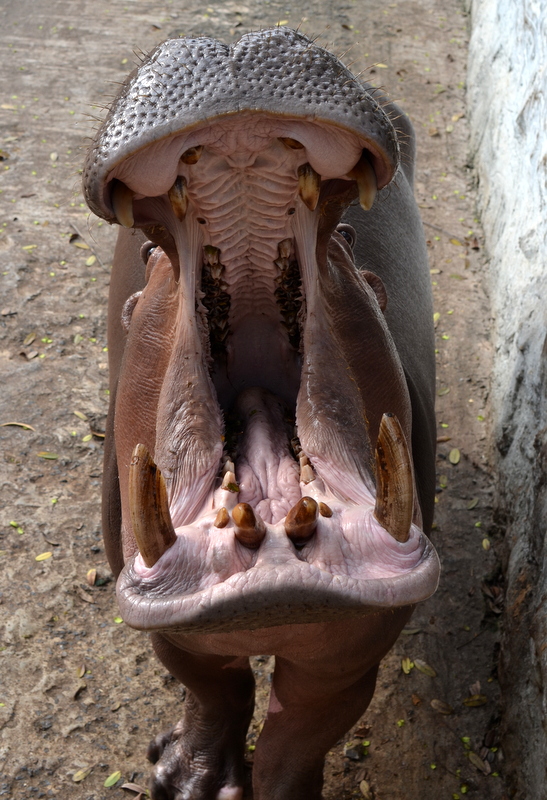 My friend Alex warned me that Myanmar food is on the greasier side, and that proved true, but more noteworthy for me was how flavorsome and different it is.  While noticeably influenced by Thai, Indian, and Chinese cooking, in my opinion Myanmar food takes only the best of those cuisines and adds its own unique twist.  For instance, while rice noodles and fish sauce are used often here (just like in Thailand), sugar is rarely added (whereas Thais heap spoonfuls of it into even their savory dishes).  To enhance the flavor of their dishes, people here use condiments like pickled mango, raw ginger, and vegetables preserved in rice wine.  Adding to my delight was their liberal use of fruits and vegetables, especially mango, coconut, avocado, and strawberries.  For those of you who, like me, appreciate different textures represented in your food, Myanmar shouldn't be missed.
A few things to keep in mind, though.  While people here are foodie-oriented in the sense that they cook well and offer diversified menus, don't expect ambiance to rank high on their priorities.  Most of the restaurants I mention in this post are rustic in their lack of decorations (or walls to hang them on, for that matter).  You won't necessarily be able to find these places online either, so service isn't always great considering they're not driven by reviews.  As I mentioned in my first Myanmar entry, this is a developing country that will knock your socks off if and only if you leave your high maintenance tendencies (we all have 'em!) at home.  Another notion you might want to leave behind is how you believe children should be treated, as it's doubtful that child labor laws exist here.  Restaurants employ kids who look to be as young as 8 years old.  They seem healthy and happy, and to my very critical eye, they didn't appear to be mistreated by the adult staff.  It's still shocking to witness though, but since I know very little about the culture, I tried not to judge it.  I focused instead on the excellent and very affordable food placed in front of me (the 11-course meal that I mentioned earlier cost me a meager $1.50 USD).
Alright, shall we eat?  Alex works with many former Peace Corps Volunteers, who invariably have killer instincts when it comes to finding good food since they're oftentimes denied of it during their service.  Along with Alex, they were kind enough to advise me on all things edible.
What's for breakfast?
Tea, always.  Why?  Because it's rich and comforting, and seems to be what Myanmar people socialize over in the mornings (and afternoons and evenings, too).  Lapea Yea is black tea sweetened with condensed milk, and since I like to feel as though I'm perpetually attached to an IV full of sugar, I easily surpassed the national average of daily tea consumption during my stay.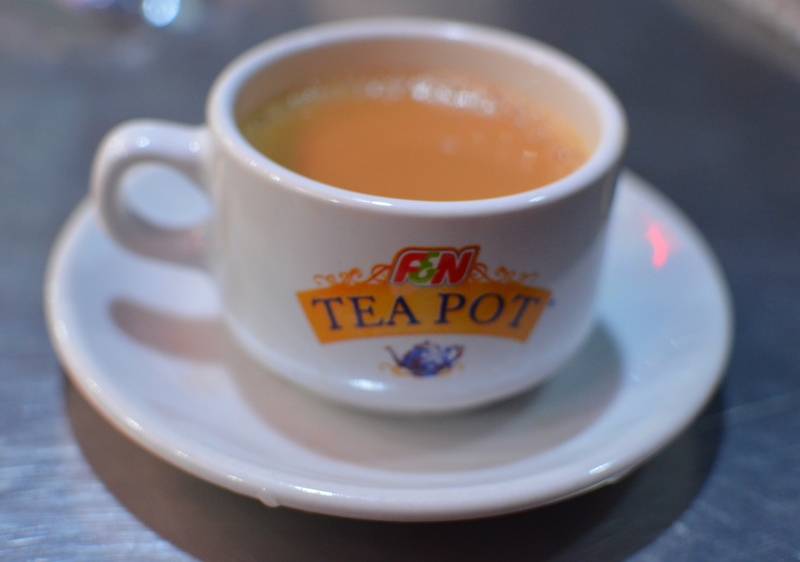 Fresh avocado shakes were my second beverage of choice.  To eat, other than the array of Indian breads available, I found this popular breakfast soup interesting: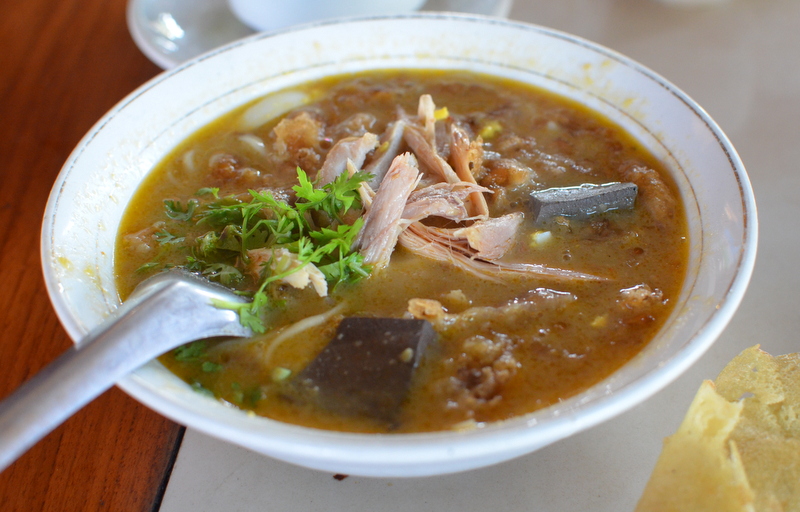 Ohn No Kauk Swe is a chicken & coconut noodle soup flavored with curry, chili, onions, garlic, fish sauce, turmeric, and other spices.  Since coconut milk makes everything taste heavenly, the flavor of the soup is undeniably good.  What I could have done without were the unidentifiable objects that were floating in my bowl, which I assume were the parts of the chicken that spoiled people like myself throw out.
Preferred Breakfast Spot: Shwe Pyi Moe Cafe on 35th Street
And lunch?
Noodles are a staple carbohydrate here, which I appreciated since I find them much more versatile than rice.

Shan vermicelli with fried chicken bits, tomato, garlic, and lime, with a side of broth, tea, and paratha & chickpeas.
Nangyi Mounti: A chicken noodle dish with eggs, chili, turmeric, and a side of pickled greens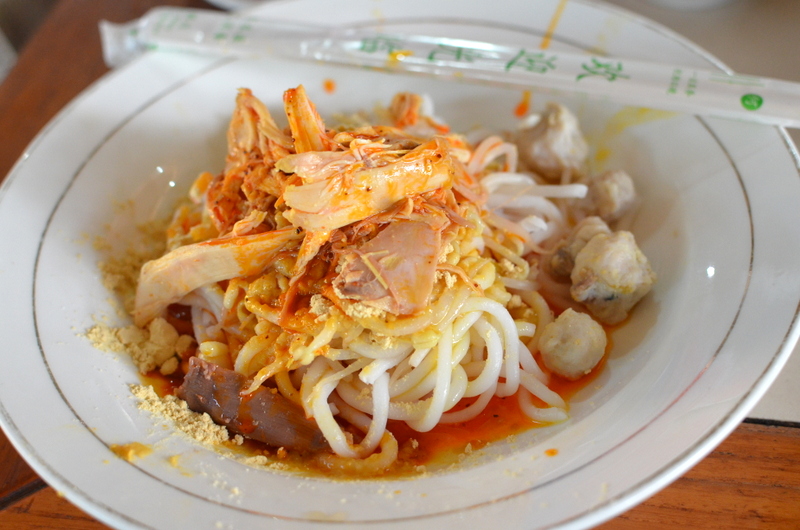 Nyangi Thoke: Rice noodles with chicken, fish balls, chickpea flour, turmeric, fish sauce, and chili oil.  This was my favorite dish in Myanmar.  It has the spicy creaminess of Peruvian Huancaína sauce, and the chickpea flour ensures that the flavor and texture of the sauce never fall flat.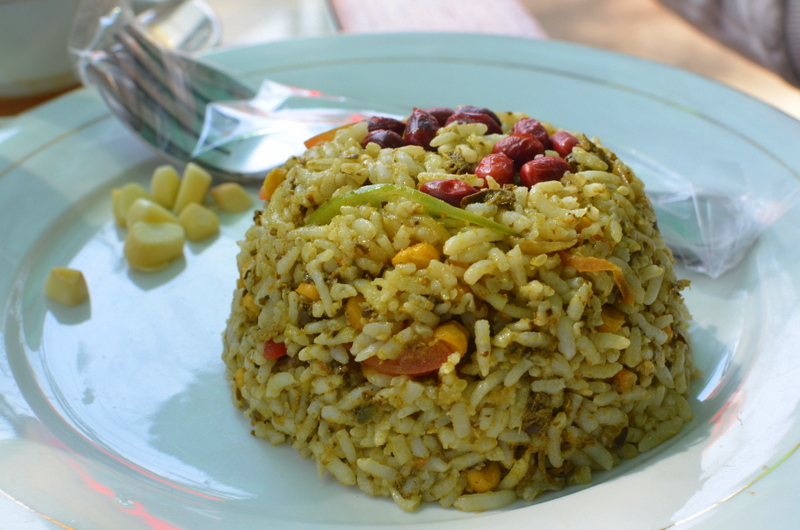 Lahpet Thoke: This is a rice dish that I didn't just tolerate, but LOVED!  It is easily one of the more distinctive foods I've ever tasted.  People in Myanmar don't just like drinking tea, they eat it too, making them one of only a few cultures in the world to do so.  The above dish is made of fermented green tea, fried peas, green chili, dried shrimp, ginger, peanut oil, fish sauce, and lime, amongst many other ingredients.  What a convergence of flavors!  The fermented green tea salad alone is very tangy and strong, so this rice dish is a good place to start if you don't want to overwhelm yourself.  The crispiness of the fried peas is a pleasant contradiction to the dish's softer ingredients.
Preferred Lunch Spot: Any tea house/beer garden for a quick, simple meal with great people-watching, or Shwe Pyi Moe Cafe on 35th Street.
How about dinner?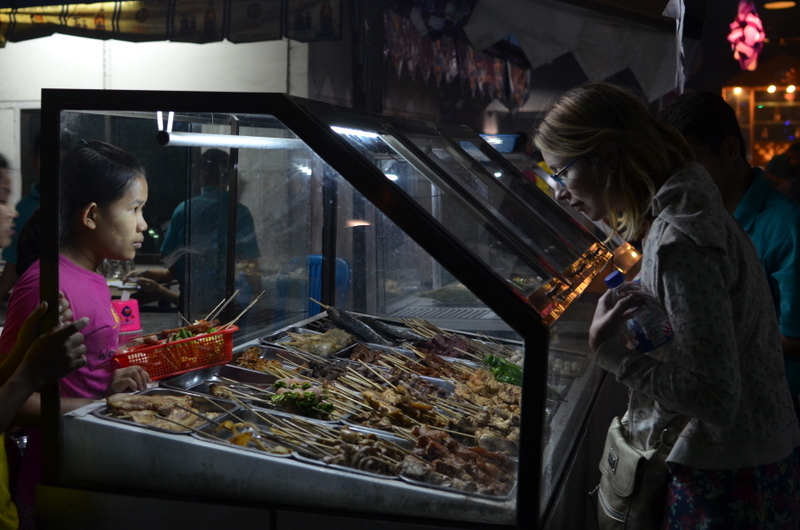 At Joy House, you'll have your pick of multiple meats and veggies that will be barbecued on-the-spot and brought to your table.  Much of the meat falls into the mystery category, and it's best not to experiment here.  Also, don't try the cheese because it doesn't taste good, nor does it actually taste like cheese.  We would have been golden if I had just listened to Alex when she told me the pork wrapped around greens, the okra, and the broccoli are best.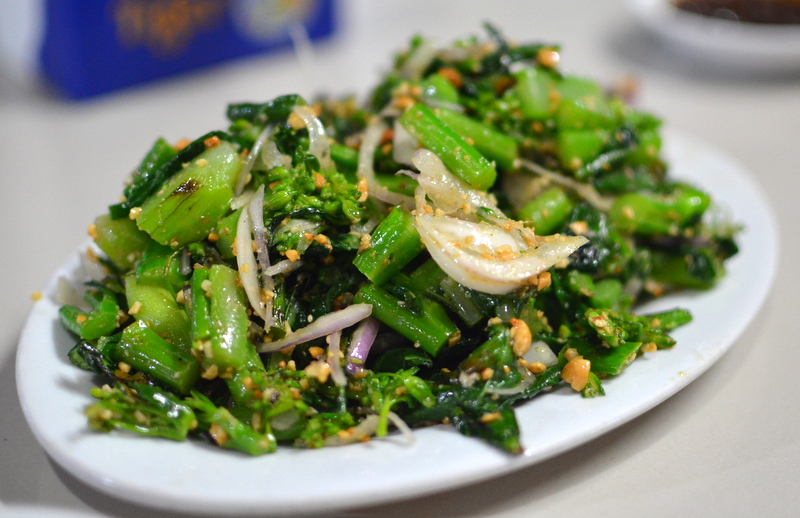 Broccoli with onions, sesame oil, peanuts, garlic, and do I detect some honey in there?  Eating your vegetables never tasted so good.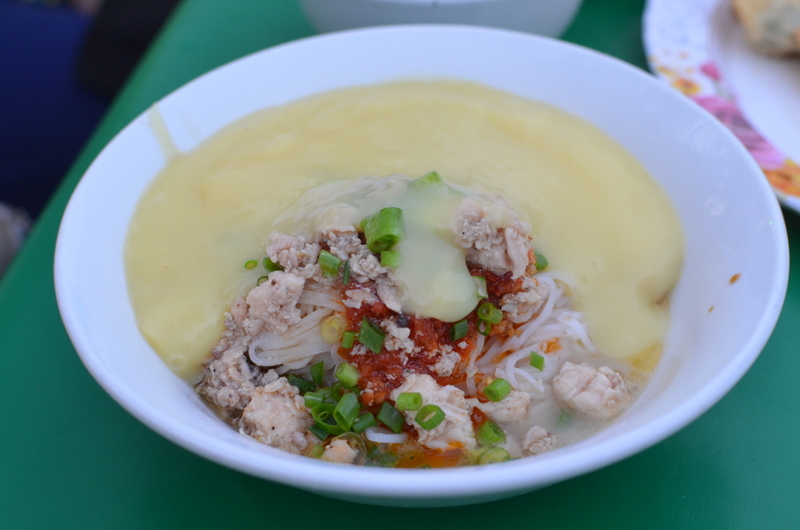 Tohpu Nwe: A soy-less tofu sauce (made from chickpea or yellow split pea flour) over noodles, ground chicken, chili sauce, and scallions.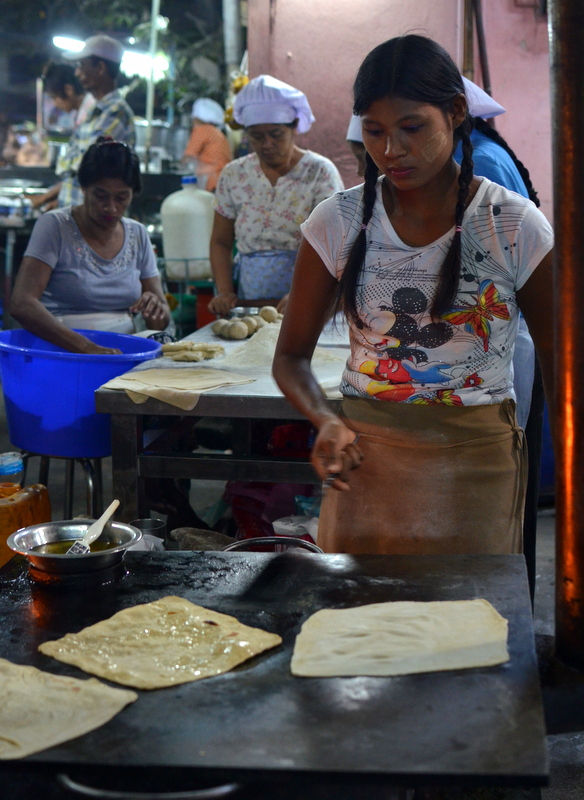 Women making the freshest and most pillowy chapati I've ever had.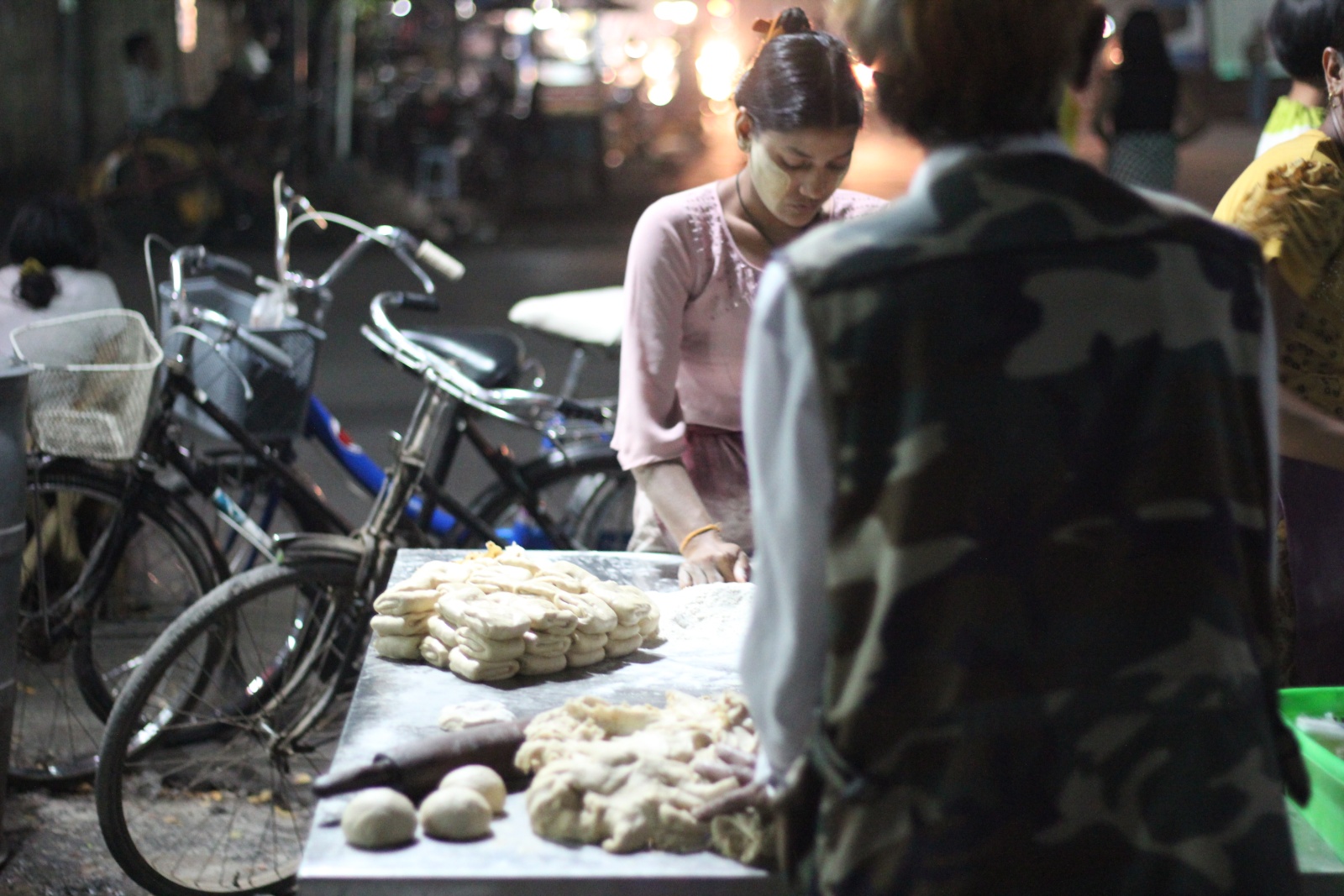 Piping hot chapati and fixings.  Don't miss the lamb/mutton stew.
Preferred Dinner Spots: Joy House on 62nd Street, Chapati stand at the corner of 28th and 82nd Streets, and the noodle stands at the outdoor market near Diamond Plaza.
Still hungry?  Try these desserts & snacks: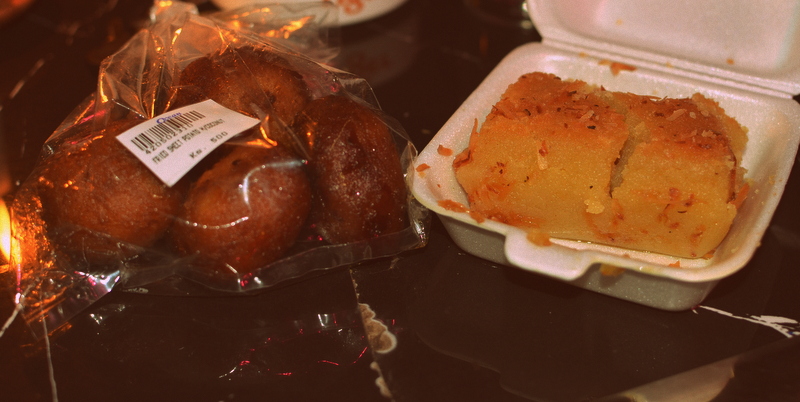 Fried sweet potato balls full of shredded coconut, and Sanwin Makin, a cake of semolina batter mixed with coconut cream and toasted coconut.  The latter's texture is reminiscent of cream of wheat, but in pudding/cake form.  Not the lightest dessert, but dessert wasn't really meant to be light, was it?
If you are looking for something a bit healthier though, this fresh yogurt stand is the place to go: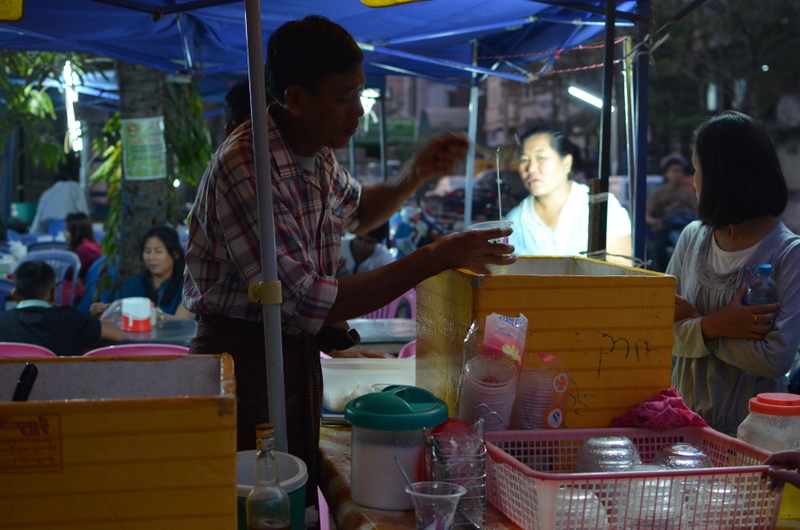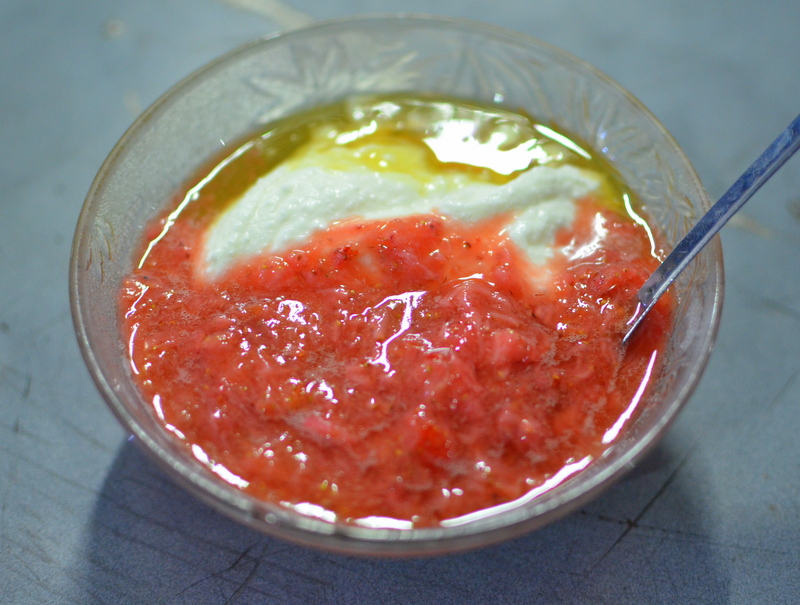 Fresh yogurt, strawberry sauce, and honey
Preferred dessert spots: Any Indian sweet stand/store or supermarket bakery section, yogurt stands at the outdoor market next to Diamond Plaza (go to the guy pictured above, who is identifiable by the largest seating area of all the yogurt stands, and the crowd that surrounds him).  Watch carefully, as he'll assume you want condensed milk on everything you order.  Honey is a good alternative, but you'll have to point at it.  Ask to peek inside of his yellow coolers, where he may have other treats. He makes tapioca pudding as well, which possesses a sweetness that I found to be just right.
Snack-wise, my mind was blown by the peanuts here.  I've never cracked open a shell to a somewhat soggy peanut, and at first I thought the bag I bought was rotten.  Nope, it was just a bag of salty, soft peanuts, which had the consistency of cooked kidney beans.  Who needs Skippy when you can make peanut butter in your mouth by chewing up these suckers?  I really don't want to eat peanuts any other way now.
So that does it for food.  Before signing off, I'll say a word or two about lodging.  In Mandalay, I stayed at Yoe Yoe Lay Guesthouse. While it's a bit removed from the city center, it's impossible at this point in Myanmar's development to find a more affordable option (prices are inflated because of the scarcity of accommodation choices).  I was comfortable here for the most part, but my last night in Mandalay, they gave away my reservation and tried to charge me to sleep in the owner's bedroom (with her snoring on the floor beneath me).  While it was presented to me as a huge mistake on their part, it was brought to my attention later by a fellow traveler that this woman regularly scams people by overbooking and making them pay to stay in her private residence.  As long as you are aware of her scheme and are assertive, this is a safe and pleasant place to stay. Don't forget bug spray, though!  Mosquitoes are an issue in most places.
Until next time, friends!  Have a nice weekend!