Our investigation of South Africa before arriving was cursory at best.  We have friends in Pretoria, and we trusted that their recommendations upon our arrival would cushion our transition into the country.  In 2005, I saw Tsotsi, an exceptional film (based on a novel by South African author Athol Fugard) about a conflicted Johannesburg gang leader.  While the storyline is fictional, the film was praised for both its quality and the social relevance of some of its themes, particularly that of violent crime in Johannesburg.  That film, along with recent stories I heard from South Africans about the pervasive muggings/carjackings/home invasions/shootings, made it so I was under no delusions about the safety of the country.  Conversely, I was heartened by the multitude of positive attributes that South Africa and its people possess, and I have no regrets about going or extending my stay there.  It is a truly tremendous place, with what I consider to be a miraculous history, and I would never want this post to deter anyone from traveling there.  With that said, a conversation about South Africa without mention of the following subject would be remiss.
As a caveat, reading this will probably make you angry, and if it doesn't, it should.  I know if you continue thinking about it, that it will unshakably nauseate you.  You'll probably want to push it from your memory and pretend that something so inconceivable isn't happening on a mass scale.  I'm with you on all accounts.  But please sit with your discomfort, and keep reading.  I promise this post will end in hope, and not despair.
The media often portrays South Africa as the rape capital of the world, and judging from the statistics, that title doesn't seem farfetched.  Despite rape being the most under-reported violent crime (75-80% of rapes/sex crimes go unreported in South Africa), it is estimated that someone is raped every 17 seconds there, and that South African women are more likely to be raped than to be taught how to read.  Think about that.  To add insult to injury is the staggering prevalence of infant rape.  South Africa has one of the highest incidences of baby and infant rape in the world, which completely blindsided me.  Baby and infant rape.  Some of these children are killed by their perpetrators, while survivors are oftentimes infected with HIV and have to endure extensive reconstructive surgeries after their attacks.  Have you ever heard of something so fucking horrific?
I learned about the child rape epidemic in South Africa my third day here, and it's haunted me since.  My parents raised me to be civic-minded, and I've spent many years volunteering through the Red Cross, Americorps, and Peace Corps.  I consider myself a problem-solver, but the very idea of child rape paralyzed me.  I cried and made myself sick over it, which accomplished nothing.  As with most things I can't understand, I looked to inform myself, hoping that knowledge would illuminate some sort of path forward.  I read.  I asked questions.  I begged South Africans to explain things to me, making sure they knew I wasn't villainizing their culture.  I just wanted to understand.  Some people were vexed by my inquiries.  It was too harrowing a topic for them to acknowledge.  I understood.  Others pointed towards the virgin cleansing myth, which is a belief passed on from witch doctors that having sex with a virgin will cure HIV, AIDS, and other sexually-transmitted diseases.  Some South Africans view sexual crimes as one of the many residuals of apartheid, when widespread violence was normalized.  Others look towards alcoholism, abject poverty in many communities, and/or the criminal justice system, which unfortunately has abysmal conviction rates for sex offenders.  While revealing, the above explanations shed no positive light on the issue.
Then I met Nigel Wood, who we featured a couple of posts ago.  As I mentioned in that post, he told us about Nonceba Family Counselling Centre, an organization that he supports with proceeds from his wine sales.  His story centered on Ashley Kaimowitz, a young woman who went to high school with his daughter.  We were so touched by just the abridged version of Ashley's story, that we postponed our departure from Cape Town to learn more about her and her association with Nonceba.  We serendipitously had the pleasure of spending a day with James Fernie of Uthando South Africa (more about this in a future post), who introduced us to Jeffrey Kaimowitz.  Jeffrey is one of Nonceba's Trustees, and he offered to accompany us to the center the very next day.  Most importantly, Jeffrey is Ashley's dad, and we felt honored to learn more about his daughter through conversing with him.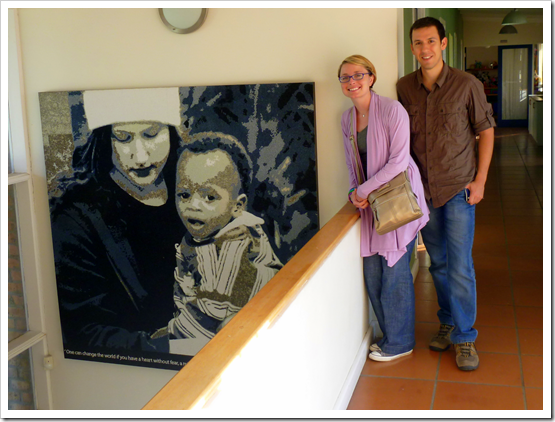 Luis and I next to a picture (crafted by local women out of tiny beads) of Ashley with a young child
In high school, Ashley was an active participant of Rotary Interact, Rotary International's service club for 12-18 year olds.  At 16, she became secretary of her school's chapter of the club, and she and her executive committee planned a trip to nearby Khayelitsha.  With a population of approximately 1 million inhabitants, Khayelitsha is Cape Town's largest township.  Within its confines, 1 of every 3 girls is raped before she turns 21.  Nonceba is a non-profit organization in the township that provides aid to victims (especially children) of rape and abuse, and aims to educate the community in order to prevent the perpetuation of this crisis.  Nonceba was the focus of Interact's visit, and at that time (in 2002), one small brick room contained the entire center.  The organization had been founded five years earlier by Nocawe Mankayi, a local resident who had become fed up by how commonplace child rape was in the town she called home, and how little support was available for the victims.  In the beginning, Nocawe offered the children shelter in her own home, feeding them with her meager income and in many cases, sharing with them her own bed.  At the time of Interact's visit, Nonceba was receiving no assistance from the government and was being maintained solely by volunteers.  Nocawe told the club that she dreamed of transforming the center into a larger, professionally-equipped, 24/7 safe haven for victims of sexual abuse.  Ashley later met a 4-year old girl at the center who had been raped by her father the night before.  As Ashley held the girl in her arms, she was overcome with emotion.  She left the center feeling that she was destined to help further Nocawe's vision, an idea to which she was about to wholeheartedly dedicate herself.
Jeffrey vividly recalls Ashley coming home that evening and telling her family that she was going to raise money to help Nocawe build a new and improved center.  His daughter had always been a high achiever, and he and his wife learned to stop questioning her, as no goal seemed too lofty for her to realize.  Ashley had long been passionate about filmmaking, something she planned to pursue as a career in the future.  While she had never made a film, she conjectured that a documentary about rape in South Africa's townships would be the perfect fundraising tool for Nonceba's new center.  Despite her inexperience, she resolved to script, direct, and produce her own film underscoring the subject.  She told her parents, "If I can't bring the World to Khayelitsha, then I'm going to take Khayelitsha to the World!"  In between school and her extracurricular activities, she reached out to family members in the U.S. to help her fund the film, as she knew the dollar would go a long way in her native country.  Her grandparents put her in touch with the Board of Directors at Rutgers University, where a couple named Jerry and Lorraine Aresty admired Ashley's tenacity and idea so much that they offered to sponsor her project with a check for $1,000.  When Magus Visual (a small film company in Cape Town) learned of Ashley's plan, they lent her all of the necessary film equipment, trained her in its application, and linked her to an editing company and film studio (both of which agreed to gratuitously help with the documentary).  She and a few friends spent their entire winter break filming in Khayelitsha alongside Nocawe.  In September of 2002, after months of steadfast effort on the documentary, "Uthando Labatwana – For the Love of Our Children" celebrated its premiere screening at Ashley's high school.  Her work received a standing ovation, but Ashley had no intentions of stopping there.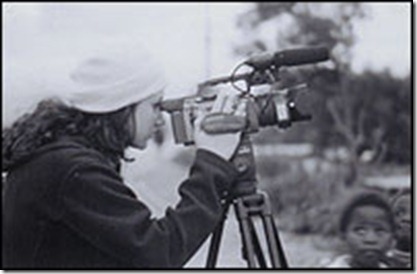 Other schools in the area began showing Ashley's documentary, and more individuals and organizations stepped forward with donations for Nonceba.  In 2004, after completing high school, Ashley moved to Japan for a year as a Rotary Youth Exchange Student Ambassador.  Despite being far from home, her devotion to Nonceba never wavered.  She continued campaigning for the cause by orchestrating film screenings in Japanese venues.  Soon, a professional film studio there offered to subtitle the film so that it would reach a broader audience.  It was shown on national television and at film festivals across the country, and the Japanese population was startled into action by the content of Ashley's work.  It wasn't long before an entire organization was founded in Kyoto to create awareness about child rape, and raise additional funds for Nonceba.
When Ashley returned home, she set her sights on attending university in Australia, where she had arranged to study filmmaking.  While in the final stages of planning her move, she was tragically killed when a drunk driver hit her car.  Six months after her death, Carte Blanche (a South African program similar to 60 Minutes) broadcast Ashley's story, and support poured in from people all over the country who were inspired by Ashley's courage, empathy, and actions, virtues that were even more remarkable given her young age.  As a result of that segment, millions of South African rand were raised for Nonceba's new center, and a construction team was assembled.  In 2008, three years after Ashley's death, Nocawe was able to open the doors of the new Nonceba.  This location, unlike its predecessor, is equipped with medical facilities, a counseling clinic, a safe house for victims, multiple offices for doctors, lawyers, social workers, and psychologists, an ample playground, and much more.  The center is open all day every day, with live-in staff and an entire team trained in crisis response.  While Ashley isn't here to witness the fruits of her labor, the center is dedicated to her memory and relentless support of Nocawe's mission.  Thanks to an extraordinary teen who lost her life entirely too soon, hope is being restored in Khayelitsha.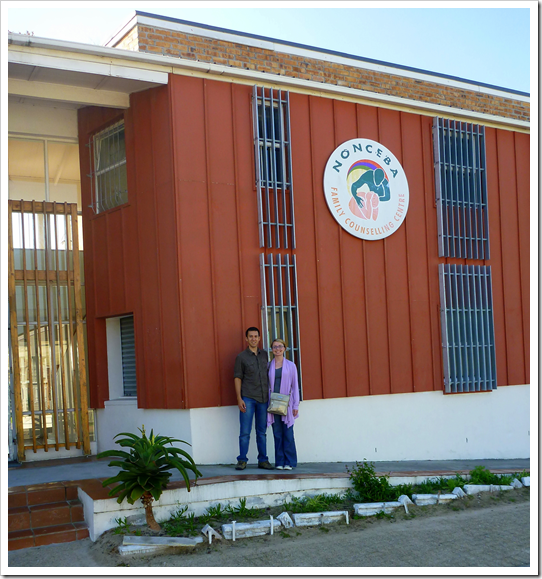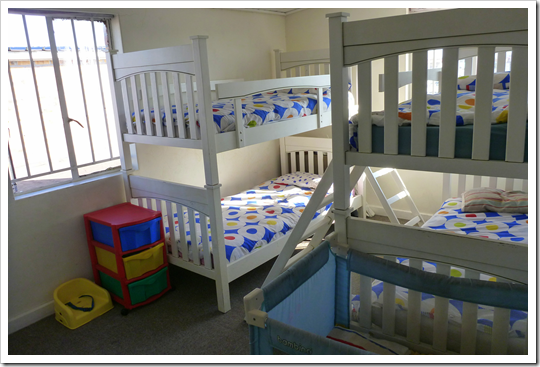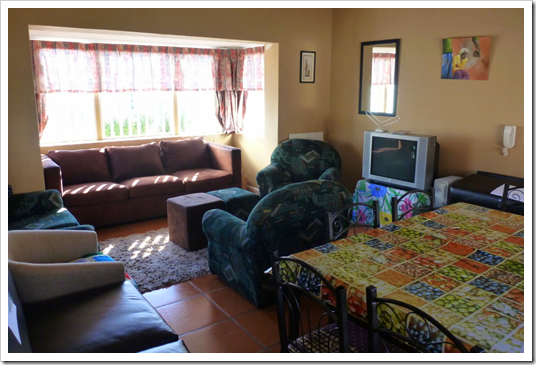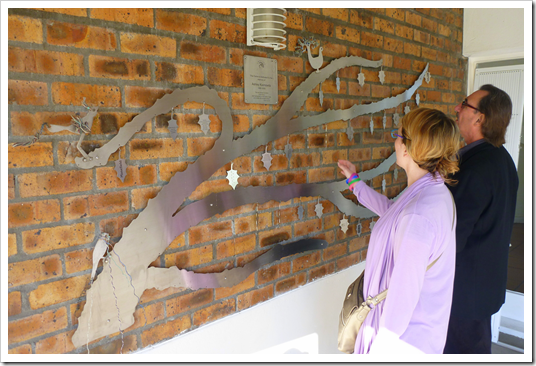 The story doesn't end here, though.  Townships are still rife with child and baby rape, and Nonceba needs 2.5 million rand per year to continue chipping away at this tragedy.  While that number is nearly insurmountable in South African currency, it's more manageable when tackled in dollars, which is why I'd really like to spread the word in the United States.  Outside of the Rotary circle, Ashley's story is relatively unknown there, and child rape is embarrassingly neglected in our media.  If we get the word out we can keep Ashley's legacy alive by helping thousands of children in crisis at Nonceba.
Will you help me?  Please?
I know Africa is commonly perceived as this faraway land where life is unrecognizable from the life we're accustomed to.  This preconceived notion makes it easier to ignore and/or judge the issues being faced here.  If you've ever been to Cape Town, though, you know that it closely resembles other major cities of the world, many of which are in our own country.  And anyone who's traveled knows that people, at their core, are the same everywhere.  Sometimes I hear, "shouldn't we just focus on our own country's problems?"  I feel that this is a divisive mentality for many reasons.  Here's how I see it: Our nationalities in most cases are a product of chance, and we could have just as easily been born elsewhere.  This is why I view my origin as inconsequential when deciding which causes to support.  Furthermore, taking compassionate action isn't a zero-sum game.  What little effort it takes to support a cause abroad doesn't have to take away from those you support within your own country.  We're all in this together.  Ubuntu is an African philosophy that essentially means "I am what I am because of who we all are."  If we view the world through this lens, country borders and cultural differences dissipate, and child rape becomes "our" issue, not "theirs."
What I know for sure is that while I have the luxury of sipping on some tea while writing about my favorite caramel, mothers in South African townships (and elsewhere) are wondering if their children will make it to adulthood without being raped, and children who should be carefree are realizing that there are very few safe places for them within their communities.  Even if you can just give one dollar to combat this, that is 10 times as much in rand!  So please, click on the button below to donate whatever you can spare to Nonceba, and if it's not too much to ask, share this article with everyone you know.
It's worth it.
Contribute here to Nonceba:
While Nonceba's website is currently being redesigned, you can check back in the future for more information.  A shortened version of Ashley's documentary can be seen here.