I knew of Whole30 only through mention on Facebook, where acquaintances would post about how torturous going 30 days without wine or cookies or fast food was.  I figured it was just another fad diet, and didn't give it a second thought.  It wasn't until my best friends took interest in it that I gave it another look.  After all, you can only stuff yourself with strawberry-topped funnel cake for so long when your friends are next to you, devotedly munching on some carrots.
So what exactly is Whole30, then?  In a nutshell, it's a 30-day food challenge where you abstain from grains, sugars (this means honey, too), dairy, legumes, processed foods, and alcohol.  Why would you do such a thing?  It's a sort of reset for your body, as many of the aforementioned items can detrimentally affect different aspects of your health.  If you lose weight over the 30 days, more power to ya, but it's not really about shedding pounds.  It's about making better choices for your body and mind, two of your best resources.
Today happens to be my last day on Whole30, and the month was nowhere near as challenging as I expected it to be for me, lover of all things junkfood.  I think one thing that made it tolerable was that I also love fruits and vegetables, so I didn't have to retrain my palate.  My only truly trying moment came at Levain Bakery, where I watched my boyfriend bury his face in a giant, gooey chocolate chip walnut cookie.  In a moment of weakness, I considered putting the cookie in my mouth but not swallowing it.  My friends would not allow this deviant behavior, so I guess I know where I'm headed now that my 30 days are up!
While I couldn't enjoy chocolate chip cookies straight from the oven, here are a few saving graces that aided in my "survival" over the last month:
1. Dates: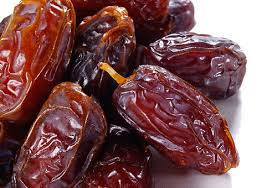 Our favorites are Trader Joe's Fancy Medjool Dates, because they are much softer and more decadent than other dates we've tried.  One thing Whole30 has made us see in a new light is sugar. Sugar is added to almost everything here in the U.S., not because it needs to be, but because sugar lobbyists are pushing it for the benefit of large corporations.  We recommend watching Fed Up for related information.  While viewing this movie, we learned that sugar is 8 times more addictive than cocaine, making it difficult for most people to wean themselves off of it.  The human body requires no sugar to function, and the American Heart Association recommends a daily allowance of no more than 6-9 teaspoons of sugar.  To put that in perspective, a 20 oz soda contains 16 teaspoons of sugar, and most of what we eat/drink soars way above the recommended 9 teaspoons as well.
At first, I really missed sugar in my coffee.  To resolve that hankering, we blended unsweetened almond milk, dates, cinnamon, and coffee, pouring the final product over ice.  Even if I weren't doing Whole30, I could happily drink this every day. My taste buds also changed enough for me to enjoy black coffee for the first time in my life.  This made me think that sugar might be eclipsing other flavors in my food and dimming my taste buds.
2. LÄRABAR: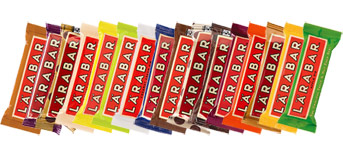 While we're on the topic of sweet stuff, let's talk about LÄRABAR, which we also featured in one of our healthy snack posts. LÄRABARs are grain-free, and are one of the very few bars on the market that are Whole30-compliant.  It's not recommended that you rely too heavily on this product for sustenance, as it's still full of natural sugars and fat, but these bars have served many purposes for us over the last 30 days.  With flavors like Key Lime Pie and Pecan Pie, they're the perfect dessert substitute.  Also, I really missed cereal and oatmeal, so I'd occasionally crumble a Cashew Cookie bar into a bowl, top it with strawberries and almond milk, and pretend it was a heaping bowl of cereal.  Looks good, right?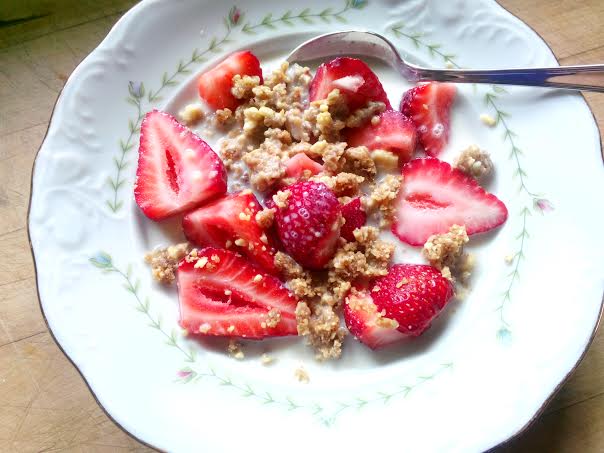 3. Sweet potatoes, Eggs, and Avocado: I've eaten more of these things in the last 30 days than I have in my entire life, and I'm not complaining.  White potatoes aren't allowed, but who needs them anyway since sweet potatoes pack more flavor?  We love our sweet potatoes baked with olive oil, cumin, cinnamon, sea salt, and pepper.  Our most interesting egg and avocado recipe was our take on deviled eggs, which I'm not including a picture of because it looked truly disgusting.  We mixed the egg yolk with olive oil, sea salt, walnut pieces, and avocado before refilling the halved egg whites, which yielded a pleasantly satisfying result.  If that's too labor intensive for you, why not just snack on endless supplies of guacamole, which is nicely accompanied by English cucumber slices.
4. Flackers: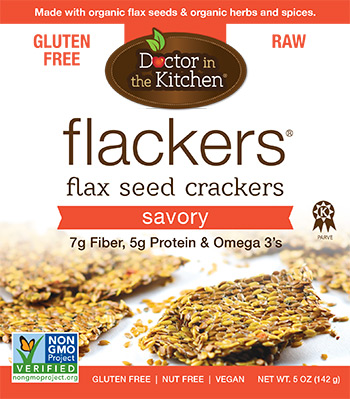 Another little something to dip in your guac!  Sometimes you just need another mouth feel, and since most crackers and chips are no-no's, a few of these flax seed crackers go a long way.  We've also been dipping our flackers in Green Mountain Gringo's Salsa – have you tried it?  Their tagline is "as close to homemade as store bought salsa gets," which pretty impeccably sums up my sentiments.  Get some and let us drink it together by the bottle-full!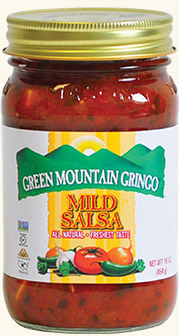 5. Almond Butter:
There's something so comforting about the richness of nut butters.  Peanuts are not allowed on Whole30, but almonds are, so an unsweetened almond butter, like Trader Joe's (which only contains dry roasted almonds) is a must-have cupboard item in my opinion.  My friend (the same one who inspired me to do Whole30) taught us to toss bananas and almond butter in a blender, and then freeze the mixture to make "ice cream."  It's pretty legit!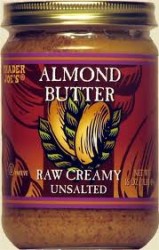 Now that we've shared some products that have helped sustain us over the past month, here are a few changes we've noted since starting the program.
We feel full after our meals, but not weighed down.
We no longer experience the post-lunch crash/drowsiness.
We have fewer food cravings, and find ourselves snacking less.
We've noticed more restful sleep.
A couple of us have noticed brighter, clearer skin.
We feel that food is more flavorful without artificial flavors and tons of unnecessary added sugar.
We haven't weighed ourselves, but our jeans seem a little looser.
We spend less time grocery shopping, because we can now skip entire aisles.
So check out Whole30's website if you haven't yet done so, and see if it's something that might interest you.  Don't go into it thinking you'll have to deny yourself of everything you enjoy, as it's more about choosing your foods more carefully than cutting things out completely.  And like me, you might even have fun finding the products that will help you "survive" the 30 days!
Good luck and good health to you and yours!