Have you ever made Thai food from scratch?  If your answer to that question is, "Yeah, it's super simple," I'm afraid we can't be friends, as you may cause my healthy self-esteem to irrevocably plummet into a dark, lonely abyss.  On planet Earth (where I currently reside), Thai cooking is a complex art that takes a trained, patient hand.  I tried my tenderfooted hand at it in 2009, and while my skills proved less amateur than expected, the overall outcome was…discouraging.  While I fortunately didn't food poison anyone, the event was so traumatic that I still recall its exact date and time (though I won't burden you with such minutiae).  What I will tell you is that I spent four consecutive days ransacking markets near and far for the ingredients to make the perfect Pad Thai. If you ever find yourself in Lima, Peru on a wild goose chase for tamarind concentrate (Not applicable to your life?  Could you at least bear with me while I finish this diatribe…or shall we call it a Thai-atribe?), I suggest you preemptively throw in the towel right now.  Miraculously, I located all of the necessary fixings and spent a Friday evening laboring over my stovetop, bellowing a maniacal laughter that can only be triggered by having spent ten hours too many collecting ingredients for one single dish. Later, upon serving a plate of what I considered applaudable Pad Thai to my boyfriend, he took a bite, looked at me, and muttered something equivalent to "meh."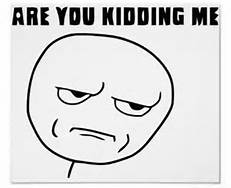 In his defense, he had never tasted Thai food before.  However, I found his thankless response inexcusable and I kicked him to the curb later that evening (just kidding).  Redemption came four years later when we moved to Bangkok, where he has yet to find a plate of Pad Thai that compares to mine, thank you very much.  May I also add that the best Thai cook we've encountered thus far told us she doesn't even bother with Pad Thai because it's too toilsome a task (thanks again).  All reparations aside, though, I vowed on that doomed day in 2009 that I'd never make Thai food again, as so many Thai recipes seem overly time-consuming and elaborate.  Living in Thailand where superb food can be found on every corner for a mere $1.50 has further perpetuated my disinclination towards Thai cooking.  That said, during a recent trip home I did feel a little heart-heavy about my apathy towards introducing my friends and family to food that I'd been discovering in Thailand.
Then I met A Taste of Thai, a brand whose entrance into my life can be described as nothing short of sweet serendipity.  This post marks the start of an exciting partnership between The Glutton's Digest and A Taste of Thai.  Over the next six months, we'll be using products sent to us by the company, after which we'll post honest reviews of them along with recipes, facts, tips, and experiments I conduct using their ingredients (So long, tidy kitchen!).
The things I tell myself:
Perhaps, like me, you've passed by A Taste of Thai products many a time at your local grocery.  Initially, I made the misguided assumption that the company specialized in oversimplified Asian meals, a la the Ramen noodles off of which many of us sustained ourselves during college (GAG!).  While A Taste of Thai offers some quick meals, their quality far surpasses that of Ramen noodles.  Furthermore, their quick-and-easy boxes are only a small fraction of their focus.  Rather than making just-add-hot-water meals that mimic mainstreamed Asian dishes, A Taste of Thai aims to guide their customers in creating authentic, healthy Thai dishes.  They've merely simplified the process by doing the first few basic steps for us, like making prepared curries, coconut milk, condiments, flavored rice, and more.  For instance, if you want to make a beef satay appetizer, A Taste of Thai's Peanut Sauce Mix saves you from buying, chopping, and mixing approximately ten items, yet their devotion to only the best ingredients ensures that your shortcut sacrifices no flavor.  Compare A Taste of Thai's satay recipe to this one.  I've eaten satay in five different countries (one being Thailand), and I've made both of the aforementioned recipes.  I'm blown away that A Taste of Thai's version is my favorite, though it's not entirely surprising given that their products are made in Thailand (unlike those of their competitors, many of which are made in China).  Thanks to A Taste of Thai, my passion for preparing Thai dishes has been resuscitated, as their products debunk the myth that Thai cooking has to be stressful.  I've been able to recreate dishes I've fallen in love with in Thailand for my own loved ones, sans the time suck or the frustration of multiple grocery store visits.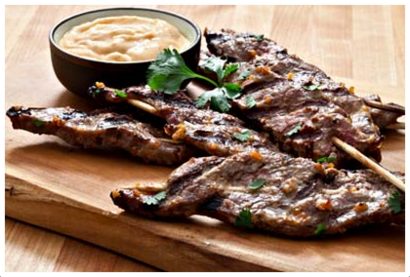 Having already cooked a dozen meals with A Taste of Thai's ingredients, I can assure you that this is a company you'll gladly stand behind.  And don't worry, there's more in this for you than simply reading all of the different ways I can say "YUM!"  We'll be holding regular giveaways of my favorite A Taste of Thai products, because if there's one thing that's better than Thai food, it's FREE Thai food.  Like our Facebook page so that you'll be kept privy of giveaway details; we really can't wait to share these products with you!  In the meantime, feel free to check out A Taste of Thai's website.  We love that it's user-friendly and education-based, with resources for every type of learner, like video tutorials along with more traditional printable recipes.  Speaking of recipes, join us tomorrow when we share our first few.  See you then!