As frostier temps draw near, I've been on the prowl for some new belly-warming recipes.  I think I've found just the dish to curb the clam chowder and chili overdose from which I annually suffer during my winter hibernation.  I hope you'll share my appreciation for it!
This is our second month experimenting with A Taste of Thai products, many of which have aided in my aforestated search.  If you missed last month's successful culinary trials, you can read about them here.  Then we can talk Thai curry.
I find that curries are commonly misunderstood.  Many people I've talked to shy away from them, thinking that the dry and pungent yellow Indian version is their only option.  "Curry" is actually just an anglicized word for a spiced secondary dish that's traditionally served with rice.  The variations are endless and divergent (think Alfredo vs. puttanesca sauce), and can be found all over the world, from Mexico to South Africa to Thailand.
Which brings me to my next point.  This. Chickpea. Curry.  Wet Thai curries have always been my favorite, as who can resist a curry-coconut milk combo?  We recommend preparing this dish the day before you plan to eat it, as the flavors become more pronounced with time.  Serve it over jasmine rice, and voila!  An ideal autumn/winter meal!
A Taste of Thai has simplified this recipe for us by preparing the yellow curry paste, a smooth concoction that seamlessly mixes with other ingredients.
 Onions, garlic, yellow curry paste, and a bit of coconut milk: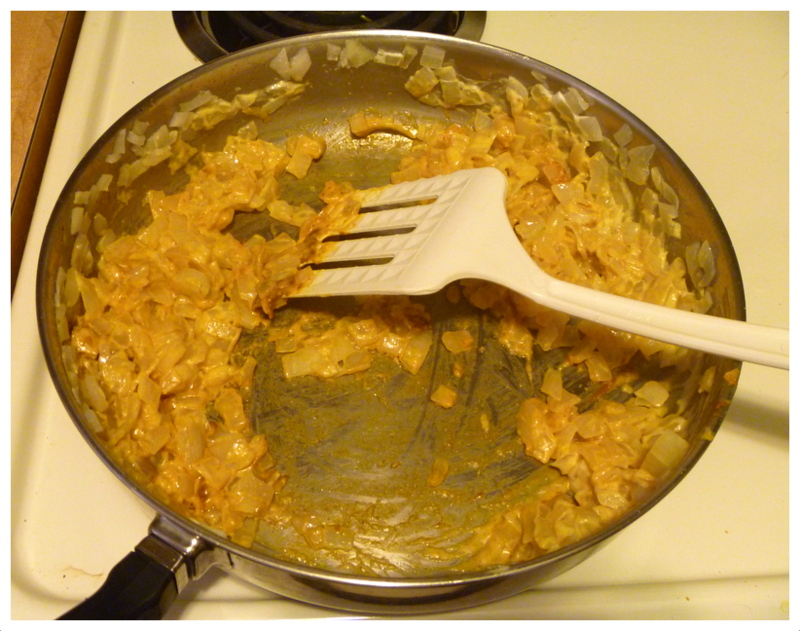 More coconut milk, chickpeas, tomatoes, soy sauce, brown sugar, and lime juice: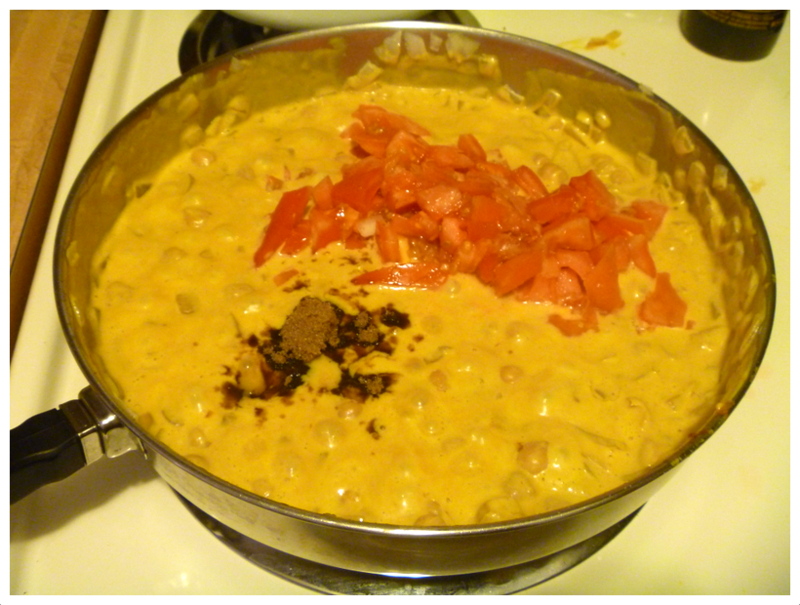 Creamy Chickpea Curry over Jasmine Rice: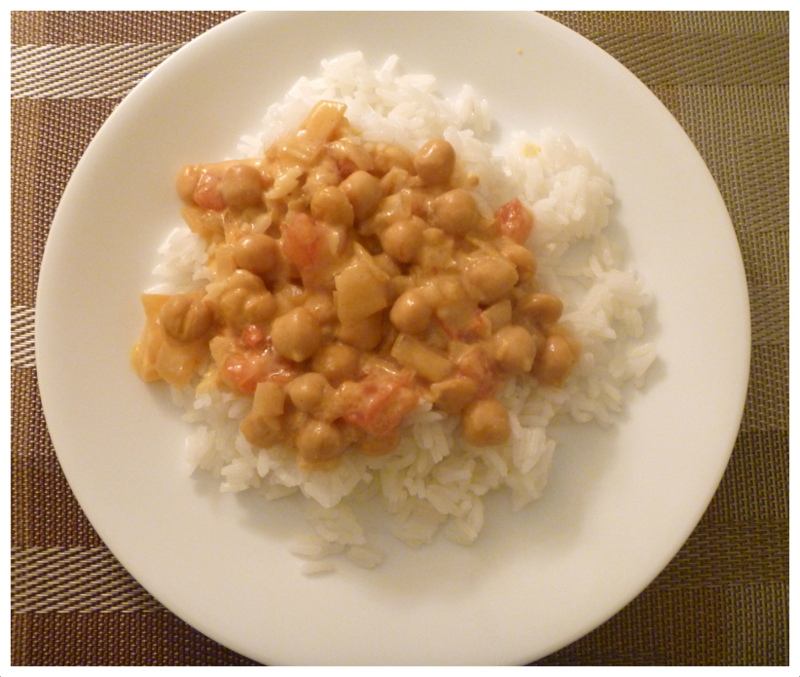 The chickpeas and tomatoes make this an umami-rich dish that gets better with each bite.  If you're a chickpea fan, I know you'll find this curry spectacularly satisfying.  The beans are an excellent source of fiber, and the chili in the curry paste is heart-healthy and metabolism-boosting (AKA Why not nap after eating it, and let it work its magic while you slumber?).
If you're not big on garbanzos, try this Crock Pot Curried Beef Stew or Coconut Curry Tomato Soup.  Whatever your druthers, A Taste of Thai offers a plethora of options to ward off your impending winter blues.  Say no to flurries and yes to curry!
Sorry, that was silly.  Why don't you just get out there and give curry a chance!