December marks month three of experimenting with A Taste of Thai products.  Since it also marks the enchanting season of holiday gatherings (for which you may be asked to whip up a dish or two), appetizers will be this month's focal point.  Today we'll share our personal favorite, and tomorrow, you'll have the chance to win the ingredients for that dish, along with four others.  Santa's coming a little early this year, folks;).
I don't know about you, but I have some irrational fears when it comes to cooking.  One of them involves shellfish.  Despite its rather simple preparation, I'm convinced that I'll somehow food poison myself.  Since food poisoning is the most physically agonizing thing I've ever experienced, I've shied away from cooking lobster, crab legs, mussels, oysters, and clams.
UNTIL NOW.  A Taste of Thai's recipe collection has inspired me to think outside the box, and since I order mussels whenever they're on the menu, I thought for once I might try to cook them myself.
Me: "Dad, how about mussels for dinner?  Do you know where I might be able to buy some at this hour (9pm)?"
Dad (AKA the Grinch that ruined dinner): "Ew."
Upon further investigation, I learned that my dad had never tried mussels.  Like my irrational fear of cooking them, he had an irrational fear of eating them.  I couldn't wait to change his mind. Debearding mussels is a lot more onerous than I imagined, which therefore forced him to be more involved in the process than he maybe wanted to be.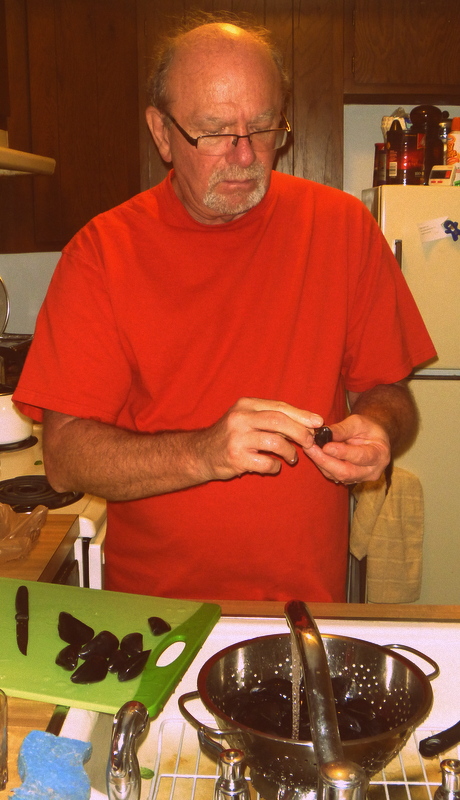 We clearly located some mussels (would you believe they were only 2 dollars a pound?), and we set out to make Mussels in Red Curry Sauce.  This recipe yields about 40 mussels, and portion-wise, should be enough to feed about 10 people (as a starter).  Trust me when I say you won't be able to stop at four mussels, though, so you might want to double the recipe.  To bring home that point, I'll tell you that my dad and I ate all two pounds in about five minutes, so I guess it's fair to assume he'll never greet a mussel with an "Ew" again!  The level of spice in this recipe is perfectly tempered by the coconut milk, and the thickness of the sauce will warm the winter right out of you!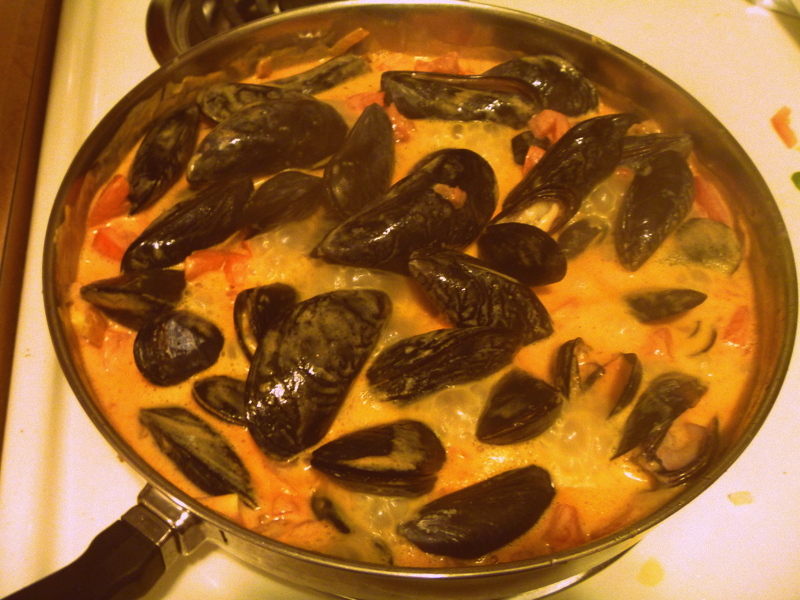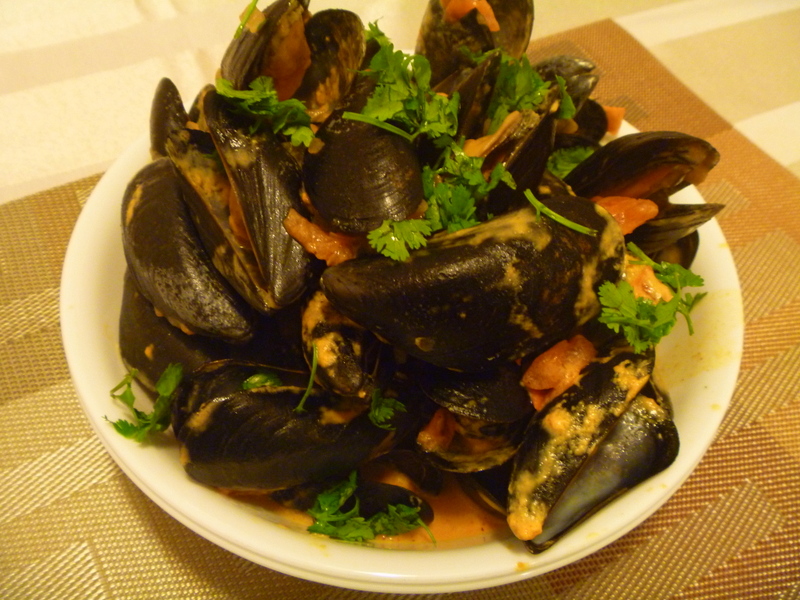 This is a great dish if you want to shake things up a bit and knock the socks off of other party guests.  It's definitely one of those appetizers that takes little time to prepare, but tastes as though you slaved over it for hours.  You'll want to accompany the mussels with some crusty Italian bread to sop up the coconut curry sauce in which you've cooked them.  I'm really excited for you to see how easy (and more importantly, deliciously decadent) this dish is!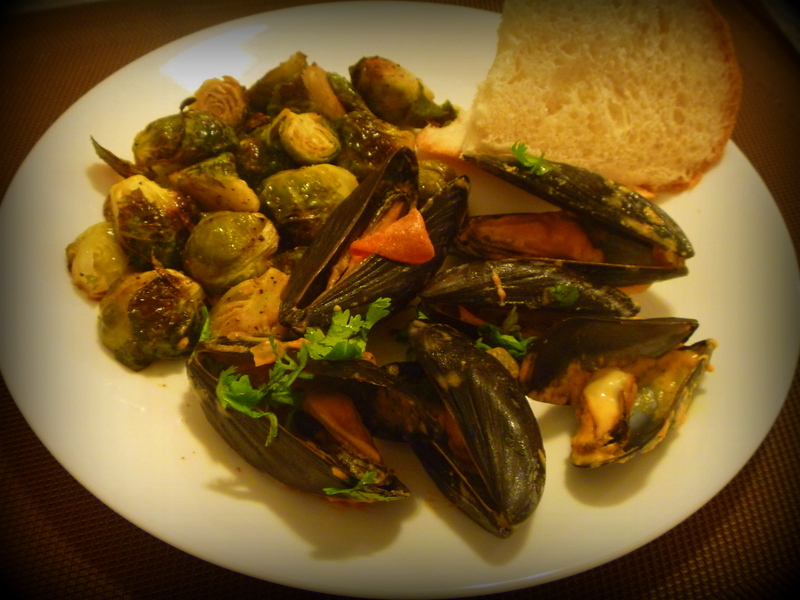 If you're not keen on seafood, try one of these goodies instead: Curried Avocado and White Bean Dip or Tasty Thai Spinach Dip.  See you tomorrow for our giveaway!